The adventures of George Washington Williams
Herb Boyd | 1/30/2014, 12:48 p.m.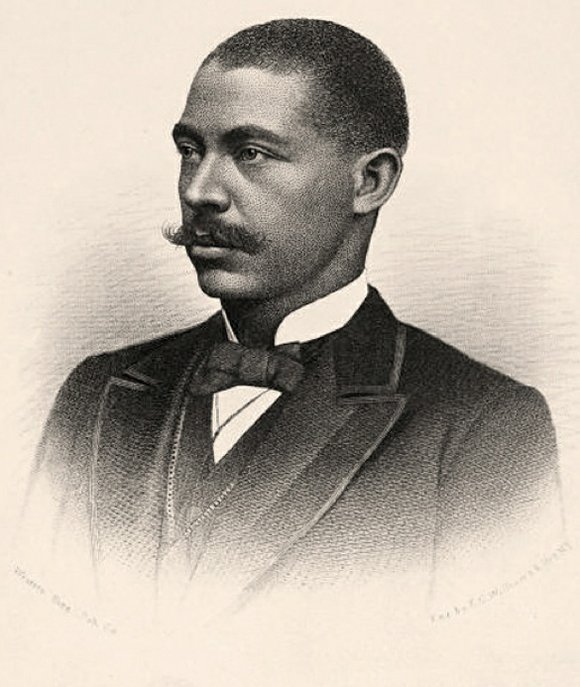 George Washington Williams was born almost a century before Dr. Carter G. Woodson conceived Negro History Week, now Black History Month, in 1926. However, the versatile Williams, who was a very accomplished man in the world of politics, journalism, religion, history and military affairs, can be seen as a prominent forerunner to Woodson as the "Father of Black History."
Activities
Find out more: To learn more about George Washington Williams, the best place to start is with Williams' own histories, which have gone through several reprints. After that, we recommend the biography by John Hope Franklin, who devotes a lot of attention to Williams' travels across Africa.
Discussion: W.E.B. Du Bois, at the back of his book on Black Reconstruction, talks about white historians and their summations of the Civil War and Reconstruction. He also does a good job of showing the importance of Williams in countering some of the wrong conclusions by James Ford Rhodes and others.
Place in context: It is not an easy task to place Williams' life in one historical period, though the Civil War and colonialism in Africa are significant stages that frame some of his adventures.
Born Oct. 16, 1849, in Bedford Springs, Pa., Williams moved to several places in the state before settling with his family in Newcastle. By this time, his father, Thomas, had overcome his drinking problem and become a more dutiful breadwinner as a barber and minister.
For someone who later became such an outstandingly successful person, Williams' beginning was not at all remarkable. Getting a decent education was not a priority in his family, and once Williams was deemed unruly and in need of discipline, he was sent to a refuge house. His rebellious nature was not fit for such confinement, and at 14, he enlisted in the Union Army during the Civil War.
When it was detected that he was underage, he resorted to using a number of assumed names and ultimately was able to register for the army, though it is not clear in what capacity he served because it was difficult for his biographers, including the esteemed John Hope Franklin, to determine what name he used. Williams' widow would encounter a similar obstacle when she sought to acquire his veteran benefits after his death.
Whatever name he used, Williams was apparently an able soldier during conflict, and during the Civil War, the military bug had bitten him deeply and afterward, he was soon off to fight with the Mexican Army against the French. Later, by 1867, he fought as a regular in the U.S. Army and a member of the 10th Calvary, the legendary "Buffalo Soldiers" assigned to pacify the Native Americans.
In 1868, Williams spent most of the year in an infirmary after suffering a gun wound to his leg. It was perhaps during this convalescence that he reached the decision to end his military adventures. "Later he would claim he left the Army because in the Indian Territory, he became convinced that killing people was not the calling of a Christian," wrote Franklin. "No doubt he did not want to get killed either."