The adventures of George Washington Williams
Herb Boyd | 1/30/2014, 12:48 p.m.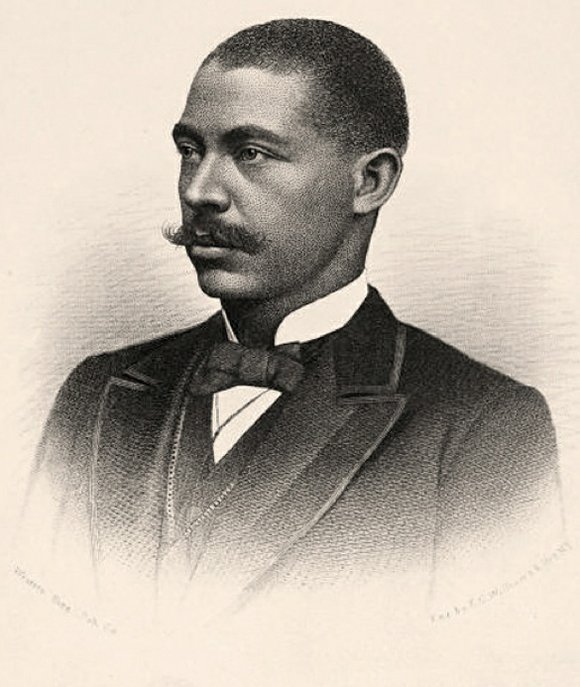 Honorably discharged from the Army, Williams began a rather interesting trail to the ministry before arriving at Howard University. No school records exist to show he studied there, but within a year, he was off to the renowned Newton Theological Institute near Boston, where he would complete the rigorous course work and obtain his degree by 1874. It was simply amazing that a young man—and he was still only 25—was able to move with such speed from being a semi-illiterate to mastering language and academics, so much so that he was among the few graduates invited to speak at the commencement exercises. His speech on Africa was a harbinger of another important phase of his life.
By 1876, Williams was living in Washington, D.C., and the writing career he had begun while at Newton took another turn in the nation's capital, where he launched a newspaper dedicated to covering events in the Black community. This was a short-term venture, and he later embarked to Cincinnati to possibly resume his religious interests.
But religion gave way to politics, and within a two-year span, he was immersed in the electoral arena. With the same speed he demonstrated as a student at Newton, Williams was quickly a candidate for office in 1877, though it was an unsuccessful bid for the Ohio state Legislature. However, two years later, he became the first African-American elected to the Ohio Legislature.
Williams' political breakthrough lasted only a year. He unwisely got involved in a controversy around the placement of a cemetery that proved a detriment to the Black community, and his unpopular position on the matter spelled an end to his political career.
This Week in Black History
Jan. 26, 1892: Bessie Coleman is born. She was the first African-American female pilot and the first African-American to hold an international pilot license. She died in a plane crash in 1926, aged 34.
Jan. 27, 1972: Mahalia Jackson, the "Queen of Gospel," dies at age 60. No one delivered the sorrowful songs, the spirituals with such passionate fervor.
Jan. 28, 1997: At South Africa's Truth Commission, the police confess they killed noted activist Steve Biko in 1977.
One door closed, so to speak, but another opened in a short period of time. All during his endeavors in religion, politics and journalism, Williams was working on a monumental book that was published in 1883. His book "The History of the Negro Race from 1619 to 1880" was a phenomenal undertaking despite being virtually ignored by white historians. James Ford Rhodes, considered among the country's most respected historians, had the audacity to write that Black people had no history worthy of discussing and that no one had done anything to prove otherwise. He said this in 1893, 10 years after Williams' study.
To complete this book, which took him more than seven years of research, Williams said he read some 12,000 books, a thousand of which are cited in his two volumes. If the white historians ignored it, President Chester Arthur did not, as it was influential in getting Williams the appointment of ambassador to Haiti. That assignment never materialized because the next administration canceled it.