On the Verge: De'Adre Aziza
LAPACAZO SANDOVAL and PAUL ZAPATTA | 1/30/2014, 3:40 p.m.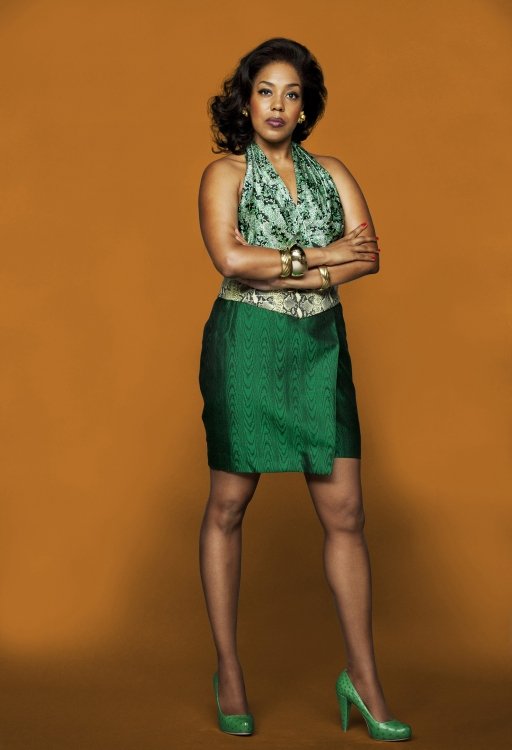 AmNews: Great story. The same thing happened when my mother saw "The Lion King." What's your take on Joplin's connection to our culture? The stage gets filled with the soulful sounds and rocks the house all the way to the second curtain call.
DA:These women are all great, and they have become icons of music despite the challenges that shaped their lives. They went through a lot in the industry in order to achieve their goals. That's admirable. These women—Bessie Smith, Odetta, Chantel, Nina Simone, Etta James, Aretha Franklin—are artists, not just singers.
I was pleasantly surprised that Janis loved Black music and so closely identified with the Black struggle.
This show is about the soul of this woman, who was herself a bold soul. We can all have the blues regardless of our background, and music ties those shared feelings. It's an intimate and powerful connection.
The audience most certainly connected the night I saw the show, breaking out in applause and taking to their feet to sing.
You'd have to be a zombie not to feel the soul and passion from this musical. FYI, the audience does that most every night.
AmNews: Is it a concert in a play? A homage to African-American soul singers by way of Joplin's story? What do you want people to leave the experience with?
DA: I hope audiences walk away with an understanding that there are two sides to every person. If you love music and listen to these arrangements, you will get lost in it.
"A Night with Janis Joplin" is playing at the Lyceum Theater, 149 W. 45th St. Running time is two hours and 15 minutes. Visit www.anightwithjanisjoplin.com for more information.