Ebony Escapes! into February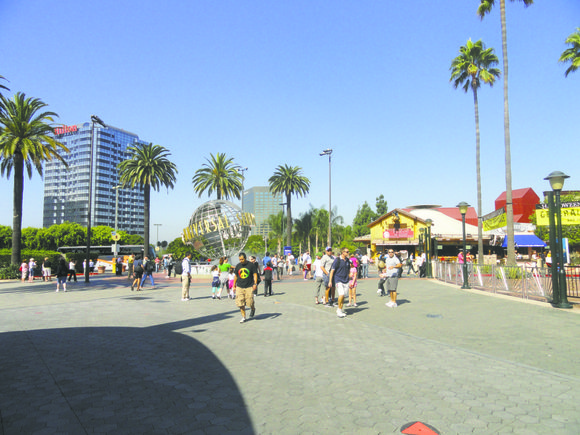 Feb. 5-Feb. 10: Tampa, Fla.
Feb. 12-March 2: Atlan ta, Ga.
March 6-March 9: Raleigh, N.C.
March 20-March 30: Bronx, N.Y.
April 10-April 20: Brooklyn, N.Y.
May 1–May 11: mQueens, N.Y.
May 22-26: Newark, N.J.
Through Nov. 15: "From the Western Front and Beyond: The Writings of World War I" (New York City)
Presented by the New York Society Library in honor of the 100th anniversary of World War I, "From the Western Front and Beyond: The Writings of World War I" offers a glimpse at "the library's little-known but wide-ranging collection of books written between 1914 and 1918, most of which were acquired during the war and are still in circulation today," says the exhibition's organizers. The exhibit encompasses works of poetry, memoirs, literary writings, fiction, propaganda and more, all providing unique, first-hand insights into this tumultuous time in our world history. 212-288-6900, www.nysoclib.org
Current Events
Feb. 6-17: 22nd annual Pan African Film and Arts Festival (Los Angeles)
The annual Pan African Film & Arts Festival, America's largest and most prestigious Black film festival, presents over 150 films from the U.S., Latin America, Africa, the Caribbean, the South Pacific, Canada and Europe—all reinforcing positive images and showcasing the diversity and complexity of people of African descent. Festival activities encompass an opening night gala, spoken word fest, student fest, artist fest, children's festival, a variety of performance artists and musical performers, and numerous panels and workshops, just to name a few. 310-337-4737, www.paff.org
Feb. 15-17: 51st annual Coconut Grove Arts Festival (Coconut Grove, Fla.)
One of the nation's premier outdoor fine arts festivals, the Coconut Grove Arts Festival will be celebrating its 51st anniversary this year. Each year, the festival—ranked in the "Top 5 in America's Best Art Fairs 2013"—attracts more than 150,000 people to this three-day event, which is held in the streets of the heart of Coconut Grove, just south of downtown Miami. A wealth of fantastic culinary, visual and performance art is just the beginning of the fun. 305-447-0401, www.cgaf.com
Lysa Allman-Baldwin writes for numerous online and print publications, including as the cultural travel writer for www.Examiner.com and as a senior travel writer for SoulOfAmerica.com, an Afrocentric travel website. Lysa can be reached at lallmanbaldwin@kc.rr.com.