Politics is in Alphonso David's blood whether he likes it or not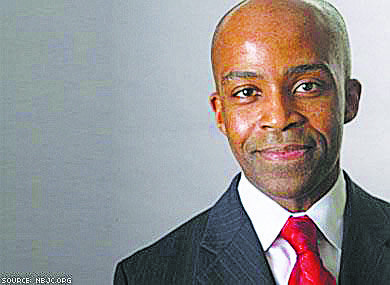 With so many young people in student loan debt caught between their desire to serve the public and their desire to pay the bills, David had some choice words for how law school promotes certain behavior and forces certain decisions.
"I went to law school to practice civil rights law," said David. "I don't want to criticize law schools, but I think that many lawyers will tell you that in the daily process of going through law school, the system at the time was stacked against public interest law. And in many instances, because you have significant student debt to pay, many students who are interested in practicing public interest law or civil rights law simply don't have the resources to do so. I was one of those students."
David told the AmNews that he graduated with "substantial debt" from law school and undergrad, so he chose to go into private practice. However, he doesn't regret his decision because it helped him understand his gigs since.
"Private practice provided a framework for very effective lawyering, so I appreciate my experience in the private sector," said David. So what does he suggest for young people who find themselves in similar situations?
"What I would suggest—and this is not a formula that would equally apply to everyone—I would advise any student graduating law school with limited resources to explore a number of grant programs and loan forgiveness programs that didn't exist in the past," David said. "I would suggest entering the private secto, but engaging heavily in pro bono work. I spent a lot of time giving back. I spent a fair amount of time working with Women Against Violence, helping victims of domestic violence get orders of protection."
No matter where David landed, politics found him. And it's a marriage that might last.