Prelude to the Heat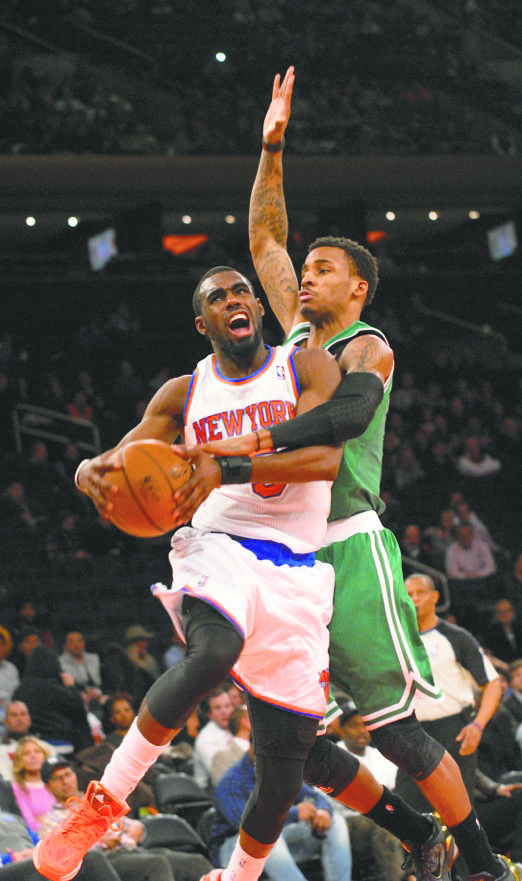 The Knicks' Tuesday night matchup with the Boston Celtics and tonight's (Thursday) pairing with the Cleveland Cavaliers can be considered warm-up acts to Saturday's main event.
When the NBA schedule makers convened to produce the most appealing games of the 2013-14 season, the Knicks hosting the Miami Heat at the Garden this Saturday would presumably be one of the hottest tickets of the 82-game regular season.
It will be Super Bowl Eve, with the rich and famous blanketing New York City for a plethora of high-profile happenings connected to America's preeminent sporting event. The mega-minds gathered at the NBA headquarters near 51st Street and Fifth Avenue were smart in determining that a Knicks-Heat date would be at or near the top of coveted affairs for high rollers to be seen. It was the dream of scalpers and ticket brokers.
The assumption was the Knicks would be one of the better teams in the Eastern Conference, if not the entire league. And why not? They were 54-28 last season, second best in the East to the Heat's 66-16. The drama of facing LeBron James, one of the world's biggest stars, figuratively and literally, and the despised two-time defending champions would make for an authentic, special night at a building that has had many.
But who could have envisioned a worst-case scenario in which the Knicks would be lingering around the 10th spot in the conference now, towing a heavy 17-27 record when they hosted the Celtics? While the Heat haven't been dominant, carefully navigating Dwyane Wade's achy knees, they were 32-12 and in second place overall in the East, closely behind the conference-leading Indiana Pacers.
The Knicks still aspire to make the playoffs, but for the most part, their season has become one of individual moments, like Carmelo Anthony's remarkable 62-point performance against the Charlotte Bobcats last Friday at MSG.
"Just to see everybody smiling once again, that's what I was more excited to see," said Anthony after breaking Bernard King's franchise scoring record. "Guys on the bench smiling, high-fiving, having fun once again—that's the only thing I care about."
Hopefully Saturday will be one of those nights.