Low Vacancies, Rising Rents Uptown
Matt Mcvey | 7/1/2014, 1:53 a.m.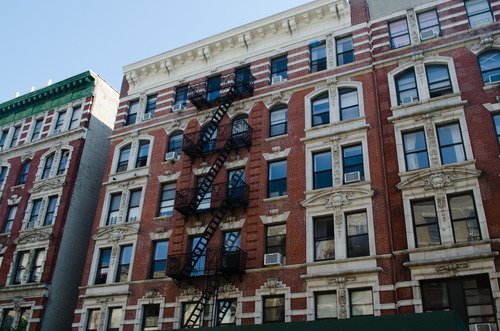 It's getting harder and harder to find an apartment for rent Uptown. The vacancy rate above West 116th Street, 96th on the east side, was 0.89 percent this May, down from 1.15 percent a year ago. That's nearly half of the overall rate for Manhattan, 1.58 percent. This low vacancy rate held even though 301 rentals were added this May, more than the 233 added in May of last year. The Sugar Hill Apartments on 155th Street, opening this August, received nearly 50,000 applications for 98 affordable housing units.
On the not-so-affordable end of the housing market, the Gorjian Real Estate Group has 12 uptown buildings in the works after a successful project at 220 Saint Nicholas that included two $7,000 a month penthouses. Apartments like that brought May's median rent up to $2,092 Uptown. That's a change of 8.4 percent on last May's rent of $1,929. Manhattan's overall market has a median rent of $3,300, but it's growing at 3.1% so its only a matter of time before Uptown rents catch up.
It's up to the real estate market and Mayor de Blasio's 10-year, $8.2 billion dollar plan, announced in May, to address this crunch.