Celebrating 20 years of Essence Fest
Jeanette Toomer | 7/3/2014, 1:51 p.m.
The Essence Music Festival will open on Friday, July 4 with iconic award-winning music megastar Prince headlining the first night of its three days of concerts at the Mercedes-Benz Superdome in New Orleans. This will be His Purple Highness' second appearance at the Essence Music Festival.
For those in the know and for previous festivalgoers, this is not a performance to miss. Prince is absolutely riveting in performance and visits previous chart-toppers like "Purple Rain," "When Doves Cry" and "Little Red Corvette" with unparalleled guitar riffs.
Over 20 years, the Essence Music Festival has grown in several ways. In addition to three nights of exciting performances on the main stage, this year's festival will include Janelle Monae and Nile Rodgers on Friday and returning R&B stars Mary J. Blige, Jill Scott and Lionel Ritchie on Sunday. The fun actually begins on July 3 with a "Family Day" of music, food and activities at Woldenberg Park, beginning at 11 a.m.
Leaders in education, business, government and the arts will convene every day throughout the July Fourth weekend at the Ernest N. Morial Convention Center to participate in seminars and workshops under the umbrella theme "The Essence Empowerment Experience." All events on Family Day and at the Ernest N. Morial Convention Center are free and open to the public.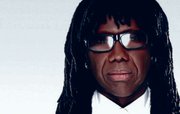 Music is truly the heart and magnetic center of this three-day celebration. On Saturday night, five celebrated soul and hip-hop artists will take to the main stage: Blige, Scott, Ledisi, the Roots and Tank.
Leela James, Estelle, rap stars Naughty by Nature, Kevin Ross and Stephanie Mills will appear on the smaller stages in the Super Lounges on Friday, and on the following night, there will be Big Sam's Funky Nation, solo artist Tevin Campbell, Michelle Williams, 112 and Marsha Ambrosius. The festival will close on Sunday with Amel Larrieux, George Tandy Jr., Jagged Edge and all-female brass band the Pinettes.
The Essence Empowerment Experience features many civic leaders like Rep. Maxine Waters and Marc Morial, former mayor of New Orleans and president of the National Urban League, as well as television news anchor, author and journalist Cheryl Wills and the Rev. Al Sharpton of the National Action Network.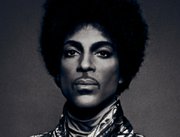 The "Empower U" workshop series offers sessions on healthy living, education, parenting, love and relationships, money and power. A new addition is a competition for minority entrepreneurs known as "PowerMoves.NOLA," sponsored by the New Orleans Startup Fund. For more information, visit mpowernola.org.
The Essence Music Festival has also added afternoon celebrations. Day parties at the House of Blues on Friday and Saturday afternoon will feature popular DJs Biz Markie and MC Lyte.
For concertgoers who arrive early on July 3, an additional lineup, appearing outside of the sponsorship of the Essence Music Festival, will serve as Thursday night's show. It will feature Trey Songz, Jazmine Sullivan, Nas and K. Michelle.
The Essence Music Festival annually hosts the McDonald's 365Black Awards for African-American leaders and activists. This year's ceremony will take place on Saturday, July 5 from 10 a.m. to 1 p.m. at the New Orleans Theater. Visit essence.com for July 3 tickets, which are sold separately, for official Essence Music Festival concert tickets and the complete lineup of artists.

On Sunday at the Morial Convention Center, the festival always presents a tribute to a renowned gospel artist. This year, Essence will honor award-winning gospel singer and radio host Yolanda Adams. Among those who will participate in this celebration tribute are Donnie McClurkin and Juanita Bynum. Even though this event is free and open to the public, arrive early, because last year it was filled to capacity by late morning.
The Essence Music Festival has remained loyal to New Orleans, even after the city suffered through the ravages of Hurricane Katrina. With the exception of one summer in Houston in 2006, the Essence Festival has called New Orleans its home every year. No other city has demonstrated the Southern down-home flavor, exquisite cuisine, pedestrian accessibility, musical legacy and resilient spirit as New Orleans has. It now owns a tradition of celebrating Black women with its annual "Party With a Purpose," as the festival is called.