Cuomo's courageous AIDS plan
Editorial
7/3/2014, 12:26 p.m.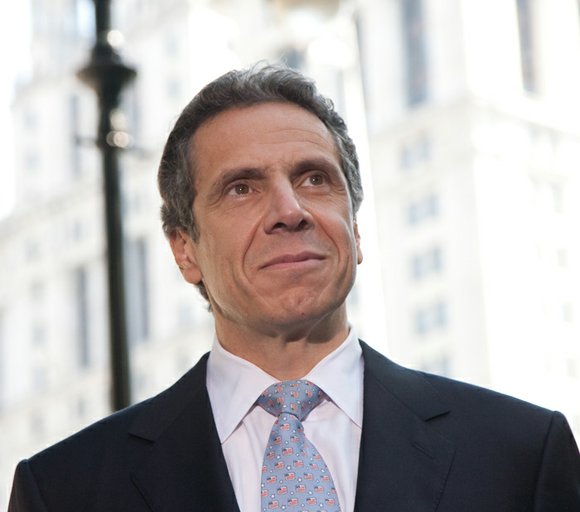 Since the scourge of AIDS began more than a generation ago, there has been a serious effort to combat the epidemic that ravaged America, particularly gay, African-American and Latino communities. That ongoing initiative received a considerable boost last week with Gov. Andrew Cuomo's "Bending the Curve" plan to accelerate the fight against the spread of AIDS and HIV, the virus that causes AIDS.
Fittingly, the governor announced his three-pronged attack as thousands gathered in New York City to celebrate the 45th annual gay rights parade, adding jubilance to the assembly as it will certainly bolster the governor's re-election campaign.
But beyond the political impulse, the governor's plan is to improve the testing of the disease, prevent its further spread and, most importantly, step up procedures to treat those infected.
What this boils down to is finding those who are infected. Health officials report that more than 150,000 people are infected with HIV, and some 20,000 are not even aware that they're infected. Secondly, once they're diagnosed, a treatment program will include anti-HIV therapy to stifle the disease, thereby preventing its spread, and, finally, preventive and protective measures, particularly access to pre-exposure prophylaxis (PrEP) for persons with high-risk to keep them negative.
In a report two years ago, the Centers for Disease and Control stated that half the people diagnosed with HIV in the nation did not receive regular health care. Of those who did, 42 percent received Medicaid and 24 percent were uninsured. Fortunately, the Obama administration has not been missing in action on providing support to the afflicted, releasing nearly $80 million in funding to the AIDS Drug Assistance Program in 2012.
Ideally, if the governor's plan is effective, within six years there will be a dramatic reduction in the number of people living with the HIV virus, officials claim. Some steps toward this aim are already part of the state's budget, i.e., the ability to get an HIV test without informed consent, finding infected people who are without health care and keeping infected individuals' rent at a 30 percent proportion of their income.
We join those praising the governor for this courageous action, and it is certainly being hailed in those communities where the disease has wreaked havoc and destroyed countless lives of victims and their families.
But the governor's plan is but a single positive move toward curbing the disease. Others will have to put forth a similar effort if the problem is to be meaningfully impacted. Testing is part of the attack, community awareness is another and treatment is the vital element in eradicating this deadly menace to our overall health.
Of course, pharmaceutical companies will also have to do more to lower the cost of medications for those afflicted, with costs that range from $12,000 to $20,000 per patient annually, or $2,000 to $5,000 per month, much of it for drugs.
Over the next several years, the governor would like to see the number of HIV cases lowered to 750, and that number is not unrealistic if we do our share to help spread the word as we stop the spread of the disease.