Mario & Lee: A Nichols' worth
Black New Yorker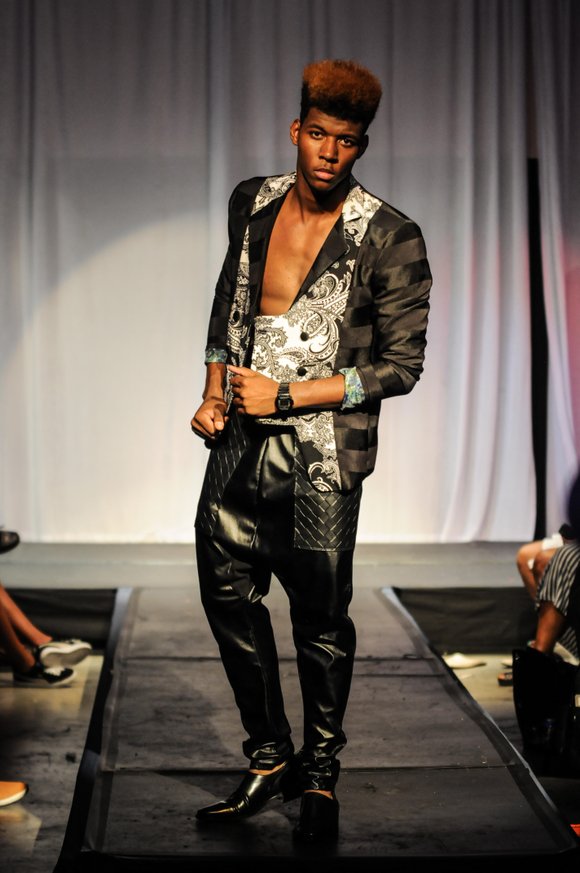 Most high school graduates enjoy their summer with friends before going away for college. However, Lionel Nichols started his own fashion label. At the age of 17, Nichols started Mario & Lee in 2011 with the help of his family. The company started making clothes in 2012. Said Nichols, "We realized fashion was the path we wanted to pursue seven years ago when my brothers, sisters and I started modeling."
Mario & Lee is a family organization, where Nichols' mother, Janice, "helps manages and schedule all of the shows. [Lionel Nichols' sibling]
Tijashn, is the treasurer, and Rael [another sibling] funded us when we first started up." Currently, Lionel Nichols does all of the sewing. Mario is the middle name of Rael Nichols, and Lee is short for Lionel, hence the name Mario & Lee.
Lionel Nichols reminisced about the first he created his own piece, saying, "The first time I made some clothing, it was the best thing in the world." The 20-year-old said, "My first full cut and sew was my own birthday outfit: a black tank with cheetah print, with a matching black and khaki pair of pants." Since then, the family has participated in a number of fashion shows displaying their work.
Nichols doesn't just help put on fashion shows, he uses the events to raise money for a multitude of charities. Mario & Lee has helped raise money for causes supporting peace and gun control. The clothing line itself acts as a supportive module. The No. 23, seen on much of the clothing, is not for Michael Jordan but is in remembrance of someone special to the family who passed on Oct. 23, 2003.
On Sunday, March 29, the up-and-coming clothing line participated in a show in Harlem. At the Black Nation Theatre, located on 125th Street and Fifth Avenue, Nichols participated in a fashion show hosted by Yandy of "Love and Hip-Hop" to support victims of childhood cancer. The show also helped expand his work from adolescents and adults to the child clothing market as well.
When the Brooklyn native is not putting on shows for charities, he is keeping busy by showcasing the Mario & Lee line at his college, College of St. Rose, where he studies business marketing and steps with Groove Phi Groove.
The family is working toward getting their website up and running as well as moving their operations from their home to their own store front. The family's truest aspiration is to make "Mario & Lee a household name and an internationally recognized brand."
While reminiscing about the first piece he made in comparison to the work he created for this past show, Nichols said, "Now I look back at it and laugh because we came a long way."
If readers wish to view work from Mario & Lee, visit mario_n_lee on Instagram, Mario N Lee Nichols on Facebook or www.marioandlee.tumblr.com.