Remembering Bobby Womack
Jazz Notes
Ron Scott | 7/3/2014, 3:28 p.m.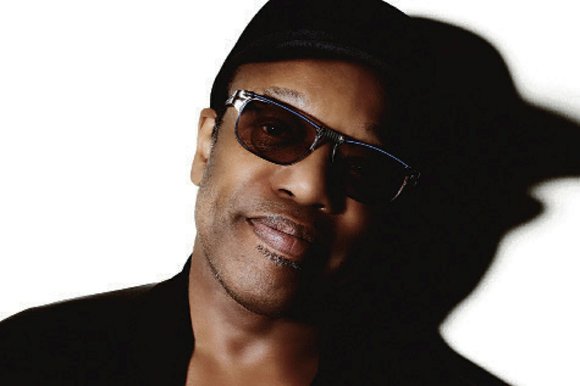 Bobby Womack, who became a force on the R&B scene for over five decades, couldn't be called a jazz vocalist, but during his reign, his gravelly, soulful voice surely influenced a host of R&B singers and inspired jazz vocalists along the way. He was acknowledged in the rock world for writing and originally recording the Rolling Stones' first U.K. No. 1 hit, "It's All Over Now."
As Duke Ellington often said, "There is only good music and bad music." Womack was solely a creator of good music as a singer, guitarist, songwriter, sideman and producer. He had a style that habitually crossed genres from R&B to gospel, rock and roll and soul. Similar to Ray Charles, he had a twang that afforded him a unique sound infused with a sip of country.
When Womack died on Friday (June 27) at the age of 70, he left a void in the R&B arena with a stamp that extended the sound of soul. Today, that category of music is called "neo-soul," but regardless of the cataloging, no one did it better than Womack.
Although much of the time he was out front singing, he was still the bandleader with his own imprinted groove. Womack was known for singing steering ballads such as "If You Think You're Lonely Now," "Trust in Me," "I Wish He Didn't Trust Me So Much" and "Harry Hippie." In the 1960s, he was often called to share his musicianship during studio sessions in Memphis, Tenn.
What distinguished Womack from his peers was his talent to tell a story with each song. His ballads were at times uptempo or mid-tempo like "Across 110th Street," but the story was so heartfelt and soul-searching that it became a ballad despite the tempo.
If one listens to his covers of "California Dreamin," "I Left My Heart in San Francisco" and "Fly Me to the Moon," it becomes quite evident that Womack preached from a groove based on down-home cornbread and collard greens soul, no canned funk here.
Womack's music was dance-oriented on tunes like "Where There's a Will, There's a Way," "Daylight" and "I Feel a Groove Coming On."
In 2009, Womack was inducted into the Rock and Roll Hall of Fame. Last July, he performed at the North Sea Jazz Festival in Rotterdam in the Netherlands.
Stepping into the realm of virtual music, Womack wrote lyrics and sang on the single "Stylo" with Mos Def, a cut from the third Gorillaz album "Plastic Beach" in 2010. Gorillaz is a virtual band of four cartoon characters created by Damon Albarn and an English comic book artist and designer.
Albarn and XL Recordings President Richard Russell helped Womack regain his career with the 2012 comeback album ''The Bravest Man in the Universe.'' Womack's natural instrument soared high above the electronic music and beats that were used for the recording session, which was a departure from his usual acoustics.
Robert Dwayne Womack was born into a musical family. His mother, Naomi, played organ in the Baptist church where his father, Friendly Womack, was the reverend, and he also played guitar. By the age of 10, Bobby Womack was already a member of his brothers' band, the Womack Brothers (he was the third of five brothers).
While traveling on the gospel circuit, they caught the ear of Sam Cooke, who became their mentor. He eventually signed them to his label, SAR, in 1959. Cooke produced the group's first hit, "Looking for a Love," which was a pop version of a gospel song they had recorded. Following the death of Cooke in 1964, Womack went solo as a musician and songwriter.
Over the years, Womack played guitar on recordings with Joe Tex and Aretha Franklin. Wilson Pickett recorded his songs, including "I'm a Midnight Mover" and "I'm in Love."
In 1969, Womack and jazz guitarist Gabor Szabo forged a partnership and co-wrote the instrumental "Breezin," which they originally recorded before it became a big hit for George Benson. Womack's vocals and guitar work can also be heard on Sly and the Family Stone's album "There's a Riot Goin' On." He wrote the ballad "Trust Me" for rock singer Janis Joplin.
When it comes to diversity of music, Womack was one of the early innovators. He will be missed, but his music will continue to endure the test of time as it inspires generations of musicians, songwriters and new fans to come.