Singer and dancer Florence Mills was the 'Queen of Happiness'
AmNews in the Classroom
Herb Boyd | 7/3/2014, 1:09 p.m.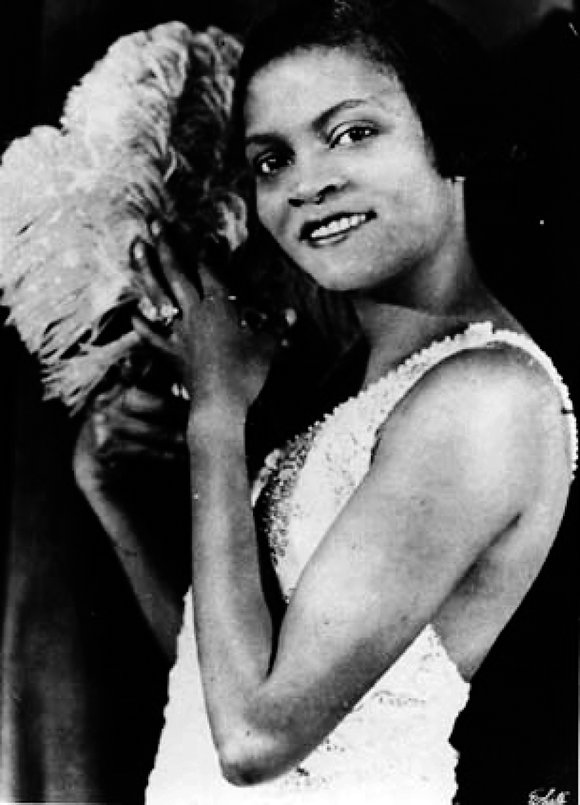 A few weeks ago while doing a profile on the great pianist and composer Eubie Blake, I was reacquainted with the short but brilliant life of Florence Mills, who starred in Blake and Noble Sissle's musical "Shuffle Along" in 1921.
Activities
Find out more: The Encyclopedia Britannica has a wonderful profile on Mills, and there are several books that capture her vibrancy and her determination to open doors for other Black performers. In his autobiography "The Big Sea," Langston Hughes offers a vivid description of Mills' unforgettable funeral.
Discussion:"Shuffle Along" had a number of memorable songs and a political plotline that is worth reviewing for its book, lyrics, music, and of course the breakthrough it made for Black entertainers on and off Broadway
Place in context: When the Harlem Renaissance is cited, the focus is mainly on the literature and not the dancers, singers, actors or other artists outside the literary realm. Mills came along in the '20s and was undaunted by the racism and discrimination.
Mills, born Jan. 25, 1895, the year Booker T. Washington delivered that speech in Atlanta the propelled him forever into the spotlight, died on Nov. 1, 1927, at the age of 32 with many of her dreams and aspirations unfulfilled. Celebrated for her commanding stage presence and song stylings, Mills was known for her version of "I'm a Little Blackbird Looking For a Bluebird"—whose mournful lyrics were in stark contrast to her bubbly personality. She was planning to start her own all-Black revue when she died, obviously a vehicle through which she would be the most luminous of the performers.
A native of the District of Columbia (or the near environs), Mills was a child prodigy, taking to the stage at 5 years of age as "Baby Florence." She practically stole the stage from the fabulous comedy team Bert Williams and George Walker in their road production of "Sons of Ham." In effect, she was an ebony-hued Shirley Temple who was an equally superb singer and dancer, even though she was still a tot. For a while, she performed with a white dance team. Her talent was so impressive that even white vaudevillians were in awe.
In 1903, perhaps with the aim of promoting their child's promising career, the Mills family moved to Harlem. This was at a time when Harlem was just beginning to receive a large influx of African-Americans, a flow stimulated by pioneering Black realtors such as Philip Payton and "Pig Foot Mary," or Lillian Harris Dean.
Seven years after arriving in Harlem, Mills, with her two older sisters, formed a song and dance troupe that played the vaudeville circuit to some acclaim and recognition. Their revue was extremely popular in Harlem.
Her reputation may have preceded her when she was tapped to be the lead in the Sissles' musical. Many historians conclude that with her in a leading role, it was no wonder the musical is often construed as the signal event that sparked the legendary Harlem Renaissance. Her voice, according to the eminent chronicler of Harlem and incomparable artist and intellectual James Weldon Johnson, was "in the upper range … full of bell-like, bird-like tones."