Talking SCHOP! Independence with charcoal
SChop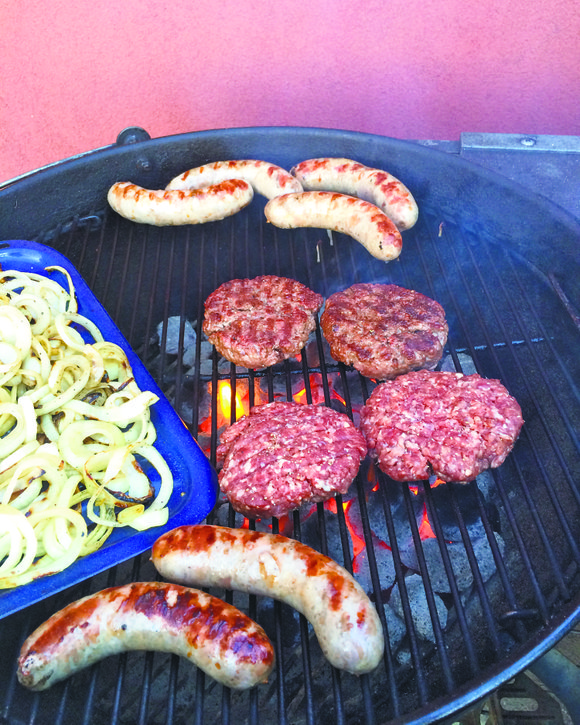 Happy Independence Day, everyone! I hope you are either en route to your long weekend or settled on your plan to watch the fireworks display. Both promise to give you a reprieve from your everyday and hopefully surprise you with something new.
I tried something new recently that was right on time for the holiday weekend eating: grilling with charcoal. Normally I am jazzed to use a gas grill—you open the tank, turn a knob, ignite and you are ready to go. However, the client for whom I was cooking had only a charcoal grill. I was ready to learn and grow!
The thought of heating the coals and not sending the food (or myself, I might add) up in flames was daunting, to say the least. However, I did my research, talked to a couple of friends and dove into the matter at hand with conviction and fervour.
Here are my learnings for grilling with charcoal:
Safety: Make sure your grill is in a safe space where it cannot catch something (or someone) on fire. Once done, cover the grill and close the vents to let the coals extinguish completely before deposing of them.
Time: You'll need about 20 to 30 minutes to light your charcoal and get your grill to the proper temperature. Figure out when you want to get the food on the table and work backward so you can determine cooking times and when you should begin to build your grill.
Preparation: Set yourself up at the grill by being prepared with everything you will need to start, cook and serve your final product.
Clean: Always start with a clean grill by removing ashes from previous use.
Grill essentials: Charcoal, long wand lighter and newspaper (optional).
Cooking utensils: Tongs, spatula for flipping, meat thermometer, heatproof grilling gloves and kitchen towel.
Food: Portioned and prepped meats trimmed of excess fat (which prevents flare ups), marinated/seasoned, brought to room temperature (for faster and even cooking).
Serving dishes: With the exception of all non-meat items, the finished product cannot return to the container from whence it emerged raw.
Now, there are two types of charcoal—regular and self-starting. The latter is saturated with lighter fluid to speed up the process. You also see plenty of people mindlessly dousing charcoal with lighter fluid. However, I enjoyed using regular charcoal and letting it do its thing, as I'd rather taste my food and not lighter fluid. Again, if you determine when you want to eat, you will know when to begin the process and not have to rush.
There are a couple of ways to start your charcoal fire, but the best way with the most limited tools is my focus here: charcoal, wand lighter and, though not necessary, some newspaper. Remove the top grate (the cooking surface) and make a pile of enough coals to cover the lower grate of the grill. Mix in a couple balls of newspaper if needed. Light the charcoals and newspaper.
When the charcoal is ready for grilling, it will look ashen, with a white or gray color all around. This is when you spread it to build your fire. At this point, you have two choices: all direct heat or half direct and half indirect heat.