Violence Creates a Summer State of Emergency
7/3/2014, 10:57 a.m.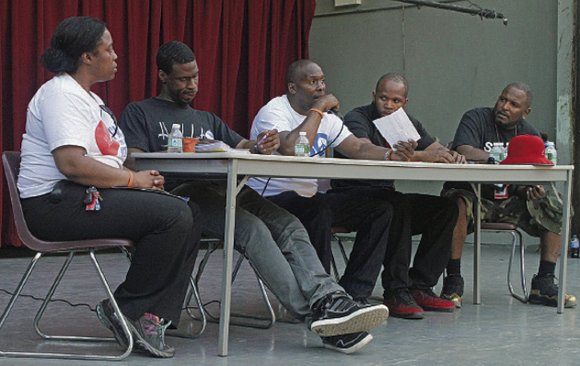 June was Gun Violence Awareness Month, and efforts continue to stop the violence. Brooklyn City Councilman Jumaane Williams, who serves as deputy leader and co-chair on the Council's Task Force to Combat Gun Violence, held a press conference with elected officials from across the country to announce the launch of the National Network to Combat Gun Violence (NNCGV).
NNCGV is a collaborative network of City Council members, aldermen, municipal supervisors, selectmen and other local legislative officials from across the 50 states who join together to combat the nation's gun violence epidemic at a local, grassroots level. The network is composed of City Council members from more 20 cities nationwide and endorsed by the City Council's Black, Latino and Asian Caucus.
"To effectively combat gun violence, our entire nation must approach this epidemic at the local, grassroots level, which is why I formed the National Network to Combat Gun Violence," Williams said. "No one should have to worry about gun violence in their neighborhood, so it has been my priority to make my district and this city a safer place for all children to learn and grow. Unfortunately, gun violence threatens this goal by snuffing out the lives of too many of our youth."
Founding members of the NNCGV include city-level legislators in cities including Yonkers, N.Y.; Philadelphia; Chicago; Los Angeles; Baltimore; Jersey City, N.J.; Newark, N.J; and Indianapolis.