Brooklyn's DA disregards NYPD commissioner with new marijuana law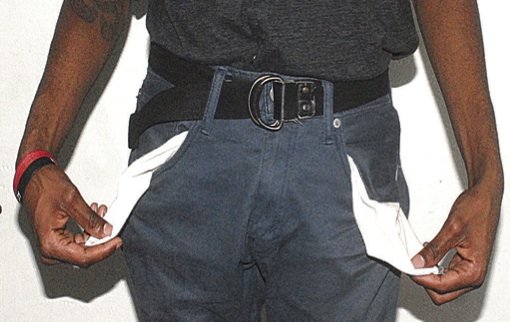 In an effort to redirect law enforcement resources to more immediate dangers and away from disproportionate impositions against people of color, Brooklyn's district attorney, Ken Thompson, announced yesterday that he will no longer prosecute low-level marijuana possession offenses that pose no threat to the community.
"We are pouring money into an endeavor that produces no public safety benefit," Thompson told the AmNews. "But we will continue to prosecute marijuana cases which most clearly raise public health and safety concerns."
Thompson believes prosecuting defendants charged with possession of small amounts of marijuana, in cases that likely will be dismissed, is a waste manpower and money. His intention is to redistribute Brooklyn's limited resources toward more severe crimes, such as gun violence and domestic abuse, and toward protecting the city's children.
"This new policy is a reasonable response to the thousands of low-level marijuana arrests that weigh down the criminal justice system, require significant resources that could be redirected to more serious crimes and take an unnecessary toll on offenders," Thompson said.
The refusal to prosecute, though, is not an endorsement of marijuana use. The sole purpose, according to Thompson, is to alleviate the weight of laws that disproportionately affect Black and Latino men who have no criminal history.
"The policy will not apply to those who smoke marijuana in public or in the presence of children," Thompson explained. "It will not apply to those with a serious criminal history, to those who are known to act in a dangerous manner while under the influence or to those who have a history of selling drugs to children."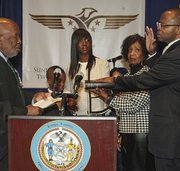 The new policy will also not affect 16- or 17-year-olds caught with marijuana. They will, instead, be directed to diversion programs.
Thompson feels he has a dual responsibility to not only convict lawbreakers but also dispense justice and reform Brooklyn's criminal justice system. In 2013 alone, more than 8,500 Class B misdemeanor marijuana possession cases were prosecuted by the DA's office, but more than two-thirds of those cases were dismissed by judges. From now on, Thompson will dismiss those cases before arraignment. "The processing of these cases exacts a cost on the criminal justice system and takes a toll on the individual," he said. "Given that these cases are ultimately–and predictably–dismissed, the burdens that they pose on the system and the individual are difficult to justify."
New York City's Fraternal Order of Police does not agree. Despite discussions between the two sides that, according to the police commissioner, have been "productive," their official stance is that there will be no change in the way the NYPD enforces marijuana laws.
"We understand that it is the prerogative of each of the city's district attorneys to decline to prosecute any criminal offense occurring within their respective jurisdictions," stated Police Commissioner Bill Bratton. "We share and appreciate many of their concerns. However, in order to be effective, our police officers must enforce the laws of the state of New York uniformly throughout all five boroughs of the city."
Under a 1977 state law, possession of a small amount of marijuana is only punishable by an arrest and jail time if the drug is in "public view."
Speaking on behalf of Mayor Bill de Blasio, First Deputy Press Secretary Marti Adams aligned with the police commissioner by agreeing that officers must enforce the law, as it is written, consistently across the city. However, she did acknowledged that there is room for adjustment. "
It is important for officers to exercise discretion in their work," admitted Adams, "and that includes marijuana cases, as excessive arrests for small amounts of marijuana can be unproductive."