The Brown men and Paul Robeson
Lawrence Brown and Lloyd Brown teach us about the music and writing of Paul Robeson
Herb Boyd | 7/10/2014, 10:45 a.m.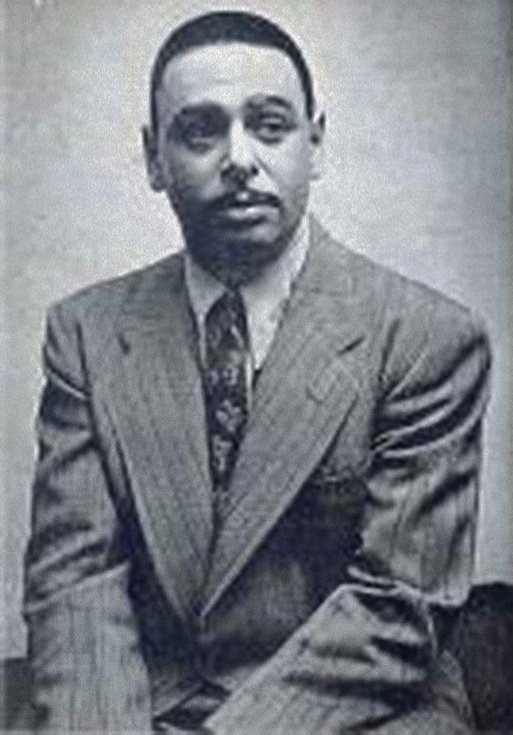 Lawrence and Lloyd Brown were not related by blood as far as we know, but they had one thing in common: their kinship to the great Paul Robeson. Given his enormous genius, Robeson realized his deficiencies, which was another part of his genius, and sought the assistance of the Browns. From a musical perspective, it was Lawrence; when it came to getting his words into print, it was Lloyd.
As the piano accompanist for Robeson's great voice, whether on classical, semi-classical, popular, folk or practically any other musical genre, Lawrence Brown was the most visible of the Browns. For nearly 40 years, from the late 1920s to the 1960s, Lawrence Brown was a constant presence, providing the singer with the harmonic footing he needed in his renditions of a repertoire of songs and at thousands of venues and in countless tongues—and sometimes lending his melodious voice to Robeson's bass-baritone thunder.
Born in 1893 in Jacksonville, Fla., Lawrence Brown moved with his family to Boston in 1914, traveling up the Eastern Seaboard like other Floridians such as A. Philip Randolph and James Weldon Johnson. While working as an elevator operator, he studied music so proficiently that he won a scholarship. In 1920, he was off to London to study composition at the prestigious Trinity College. It was here he began composing and arranging hundreds of folk songs.
One of his teachers in London was Amanda Ira Aldridge, the daughter of the talented Shakespearean actor Ira Aldridge who had to travel to Europe to demonstrate his ability on the stage. She tutored him in piano and voice.
Lawrence Brown was fortunate to meet many illustrious performers in the arts and music, and none at that time more famous than the tenor Roland Hayes. He selected Lawrence Brown as his accompanist during a memorable appearance in a concert recital in 1921—one of the first delivered by African-Americans in England.
Four years later, Lawrence Brown embarked on his long career with Robeson. For the first five years of their engagements, Robeson focused his performances almost exclusively on African-American folk songs, clearly influenced by Lawrence Brown's expertise and arrangements.
In 1968, when Robeson stopped performing, it also spelled an end to Lawrence Brown's career. He died in 1972, leaving no family members.
Robeson's appreciation for Lawrence Brown's musical gifts were expressed extensively in his memoir "Here I Stand," a book that Lloyd Brown helped him write. In effect, one Brown was writing about the other Brown in Robeson's life.
Lloyd Brown was not born a Brown, but a Dight in St. Paul, Minn., in 1913. His early years were nothing if not unconventional, as he spent time in two orphanages after his mother's death. Equally disturbing was his schooling, where he acquired but a smattering of education in Catholic schools before choosing to teach himself in libraries. It was as a member of the Young Communist League that he gathered the radical training and perspective that would be the hallmark of his life.
By the time he was 16, he was no longer living in St. Paul, but in Youngstown, Ohio, where he sought work in the steel mills, but this was during the Depression and there were few jobs available. The only option, as he saw it, was to become a labor organizer for the Communist Party.