Essence Fest stars raise roof in NOLA Superdome
JEANETTE TOOMER | 7/10/2014, 3:07 p.m.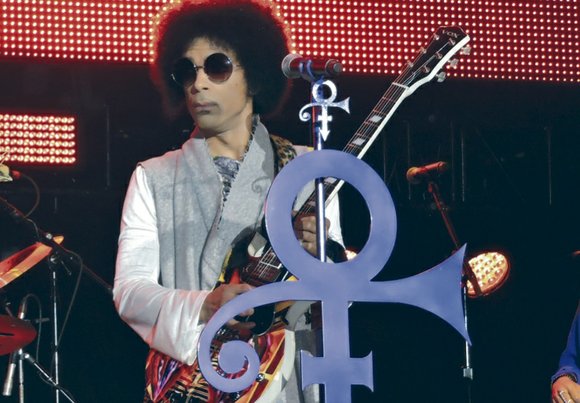 The 20th annual Essence Festival in New Orleans enjoyed four nights of enthusiastic fans rocking along with soul and R&B stars Prince, Ledisi, Mary J. Blige, Jill Scott, Erykah Badu, the Roots, Naughty by Nature, Charlie Wilson and Lionel Ritchie. In brilliant and bold performances, each artist thrilled the packed audience. A record-breaking crowd of 555,000 people attended the Essence Festival this year and included families and women of all ages who visited and participated in the Empowerment series at the Morial Convention Center.
Prince jumpstarted the July 4 weekend concert with a spectacular performance, beginning with a slowed-down version of "Let's Go Crazy." From there, he reprised many of his favorite hits, including "When Doves Cry" and "Raspberry Beret," and closed with the memorable "Purple Rain." Before his set, Prince surprised everyone by showing up onstage to play "Let's Dance" with Nile Rodgers. The Mercedes-Benz Superdome was lit up in purple lights to commemorate the 30th anniversary of the hit song. And many festival goers danced in the aisles in their purple outfits.
The three recording stars of the Saturday night mainstage lineup were Ledisi, followed by Jill Scott and the ever exciting Mary J. Blige. Between her neosoul songs, Ledisi remarked, "They said that I was not pretty enough and I would never make it in this business … I am here because of you. Thank you." She started at the Essence Fest in one of the superlounges, but this year she appeared on its mainstage. Ledisi added, "I was able to be myself and did not have to wear a wig."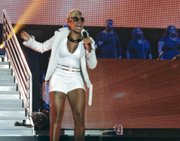 Essence repeat performer Jill Scott stood elegant and tall while she kept it real soulful in her set, delivering several of her hits, including "Rolling Hills," "Golden," "A Long Walk" and "Blessed." Mary J. Blige came out in full force with a compelling energetic performance featuring chart toppers "411," "My Life" and the tortured "No More Drama." Again, Blige proved that she holds the crown of queen of hip-hop soul.
Most notably in the Essence Superlounges were rapper Common, the band 112 and Marsha Ambrosius, who gave intimate smaller groups moving renditions of their top hits and a few numbers from new recordings. Common announced a new CD titled "Nobody Smiling" to debut July 25 and a role in the upcoming movie "Selma," co-produced by Oprah Winfrey and Brad Pitt. Ambrosius, sporting a short, cropped hairstyle and a small frame, gave the audience a taste of her new CD, "Friends and Lovers." The group 112 wowed female fans in their shorter set, with too much commentary from the singers.
Sunday night featured Charlie Wilson, aka Uncle Charlie, who gave a robust R&B performance that ended with the popular "Outstanding." Wilson expanded his previously brief mention of praising God with an expanded soulful gospel rendition of "What God Can Do" and thanked Him for bringing him out of drug addiction and poverty. Wilson announced that his memoir, "I Am Charlie Wilson," is now available in paperback.