Prolific and passionate author Walter Dean Myers dies at 76
Herb Boyd | 7/10/2014, 12:06 p.m.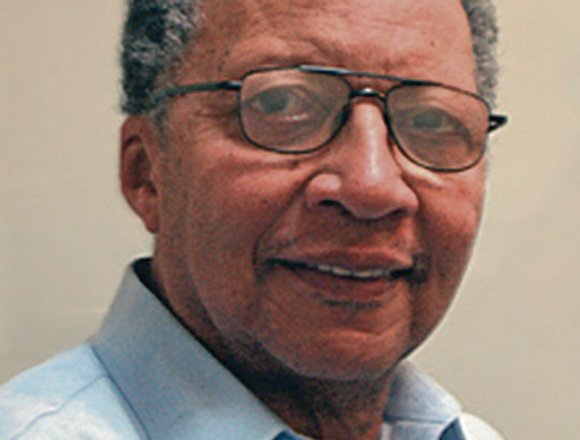 Walter Dean Myers was as prolific as he was passionate about children's literature, and few writers devoted as much time and skillful contribution to the discipline. Myers, 76, made his transition Tuesday, July 1 at Beth Israel Medical Center in Manhattan, according to his son Christopher. No cause was given for his death, though the esteemed author had been briefly ill.
The stack of books bearing his name—more than 100 by some estimates—was nearly matched by the numerous awards he received, including the honor of being a three-time finalist for the National Book Award and six Coretta Scott King Awards. Here's a sample of his achievements listed on his website: "He was the winner of the first-ever Michael L. Printz Award, the first recipient of the Coretta Scott King-Virginia Hamilton Award for Lifetime Achievement and a recipient of the Margaret A. Edwards Award for lifetime achievement in writing for young adults.
"In 2010, Walter was the United States nominee for the Hans Christian Andersen Award, and in 2012 he was appointed the National Ambassador for Young People's Literature, serving a two-year tenure in the position. Also in 2012, Walter was recognized as an inaugural NYC Literary Honoree, an honor given by former New York City Mayor Michael Bloomberg, for his substantial lifetime accomplishments and contribution to children's literature."
While Myers made his home in Jersey City, he was inseparably linked to Harlem, where he came of age and the place he first identified as "home."
Many of his books were based on young people coming of age in Harlem, and the short stories he wrote and published in "145th Street" captured both the rhythm and lifestyle that resonated so authentically in his depictions.
"The way I see it," Myers wrote at the beginning of the collection, "things happen on 145th Street that don't happen anywhere else in the world." And no matter the variety or intensity of these things, Myers was a truthful witness and recorder.
Myers was born Walter Milton Myers on Aug. 12, 1937, in Martinsburg, W.Va. After his mother died following the birth of his sister, his father sent him to Harlem to live with his first wife, Florence Dean, and her husband, Herbert. The Dean in his name was adopted in honor of his guardians.
At an early age, Myers began to express an interest and talent in writing, and after his entry in a contest was deemed the winner, his 45-year career was underway.
"He wrote about disenfranchised Black kids, particularly boys, and he wrote about them with extraordinary honesty and also with compassion," Avi, a children's book author and a longtime friend of Myers, told The New York Times last Thursday. "Besides his books, his legacy is his compassionate identity with these young people."
Myers was a high school dropout who later enlisted in the Army. He spent a while working at a number of menial jobs before he began to think seriously about becoming a writer. Once he was back behind the typewriter, the stories flowed incessantly, mostly fiction but also non-fiction, which appeared in an assortment of formats.