Young Achievers' 2014 graduation dinner
7/10/2014, 11:35 a.m.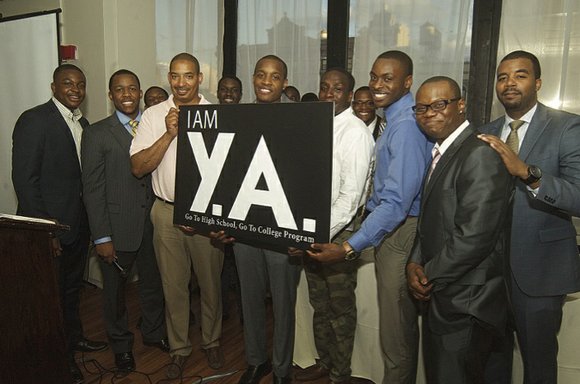 The Metro-Manhattan chapter of the Links and Alpha Gamma Lambda Chapter Alpha Phi Alpha Fraternity held the 15th annual "Graduation Dinner in Celebration of the Class of 2014" at Melba's Restaurant in the Harlem State Office Building. The evening's theme was "And Still I Rise" in honor of the Young Achievers who completed a very successful 2013-14 program year. This year, nine Young Achievers graduated from high school and will move on to college. The guest speaker was Tim Talley, CEO of U-Lace and a Alpha Gamma Lambda Chapter, Alpha Phi Alpha Fraternity member.
The Young Achievers received a great deal of college preparation. They began the program year with a college information night, in which educational consultants provided them with college guidance. This session is followed later in the year by a college awareness forum, college, college fair, college retention forum and a tour of several colleges along the East Coast, in addition to an oratorical contest, career development, dining etiquette, community service and financial literacy, making for a busy high school senior school year in preparation for college.