Alice Windom and Vicki Garvin knew Maya Angelou and Malcolm X
7/17/2014, 10:28 a.m.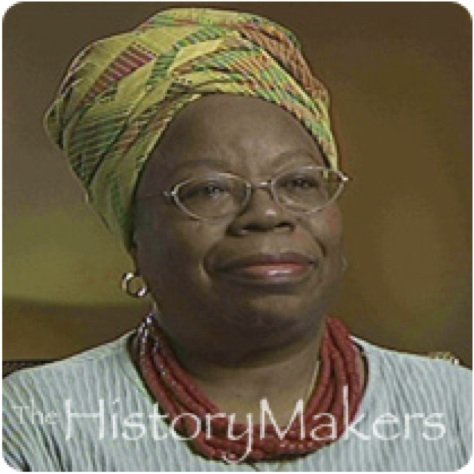 Fifty years ago, in April of 1964, Malcolm X began his tour of Africa and the Middle East. One of the most important stops he made was in Ghana, where he met with a number of African-American expatriates, including Shirley Graham Du Bois, the wife of the esteemed W.E.B. Du Bois, authors Leslie Lacy and Julian Mayfield and the soon to be illustrious Maya Angelou, then known as Maya Make. There were also two less noted women in this entourage, Alice Windom and Vicki Garvin, both of whom, in their own way, became notable contributors to international affairs and the struggle for Black liberation.
In the meticulous diary Malcolm kept, the two women are not neglected; in fact, in several ways they emerge as significant players during Malcolm's two sojourns. Garvin, the older of the two activists, joined the ancestors in 2007. She was 91, and not until her final moments was her commitment to freedom and justice at all diminished. Born in Richmond, Va., Garvin spent her youth in Harlem as a child of a working-class family. Instead of summer vacations, she worked in the garment industry to supplement the family's meager income.
A political prodigy, Garvin was still in high school when she became active in Adam Clayton Powell Jr.'s various protests against job discrimination. The activism did not interfere with her educational pursuits, and they may have even enhanced them, as she acquired a Bachelor of the Arts degree in political science from Hunter College and later became the first African-American woman to earn a master's degree in economics from Smith College. She was also well-versed in French literature.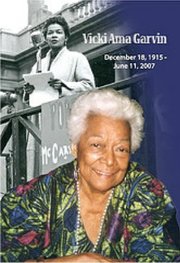 During World War II, Garvin was a prominent fixture in several important wartime agencies, most notably as the president of a union affiliated with the National War Labor Board of New York City and later as the national research director of the United Office and Professional Workers of America. Also, she cochaired the organization's Fair Employment Practices Committee. Her tireless efforts as a member of the Congress of Industrial Organizations were often contentious, as she pushed the organization to devote more time to the Jim Crow issues facing African-Americans in the South. When the National Negro Labor Council was formed, she once again was among the key coordinators working in conjunction with Coleman Young, later to become Detroit's first Black mayor.
The NNLC, like many leftist formations, was targeted during the rightwing McCarthy period and pressured out of existence. The harassment and intimidation forced Garvin to seek safer shores, and by the late 1950s, she was in West Africa and would be there when Malcolm passed through. She, along with Windom and Angelou, were like personal chaperones and guides to Malcolm, and the photos taken by Windom attests to that association.
Garvin's facility with French helped when Malcolm had his meetings with revolutionaries from Algeria. By 1964, thanks mainly to her close ties with the Du Boises, Garvin was invited to China, and she lived in Shanghai for six years. She was in China during the country's Cultural Revolution under Mao Tse-Tung, and she voiced her support for the movement. With her second husband, Leibel Bergman, whom she met and married in China, it was back to the states, where they took up residence in Newark, N.J.