First photo of Don Cheadle as Miles Davis emerges
JORDANNAH ELIZABETH | 7/17/2014, 10 a.m.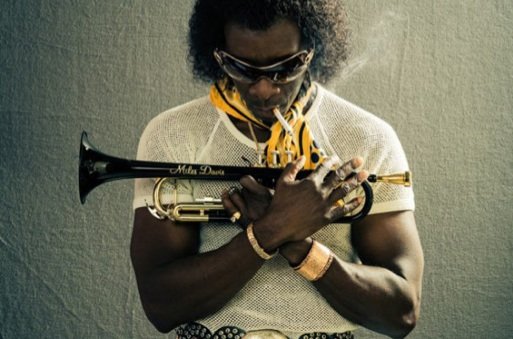 There has been much talk about Don Cheadle's depiction of the late, great jazz legend Miles Davis in the upcoming biopic. Cheadle worked feverishly to balance his time between projects to make his directorial debut and starring role in his new film "Miles Ahead" a reality.
After almost a decade of development, the film will begin shooting in Cincinnati, Ohio, and will costar Ewan McGregor, Michael Stuhlbarg and Emayatzy Corinealdi. Cheadle also cowrote the film, making him a principal force in the entire creative and production process.
This crowdfunded labor of love has now given its funders and fans a taste of what is to come, with a new exclusive photo from the upcoming project. Cheadle channels Davis to a T, with a spot-on and respectful imitation of the jazz master's style and physique. The simple shot has created waves of excitement and anticipation throughout Hollywood and among Cheadle and Davis fans.
Because "Miles Ahead" is in the very early stages of production, a release date has not been set, but keep your eyes and ears open. This film may become an important part of music and film history.