Hendrix ex, biographer: New film distorts truth
JORDANNAH ELIZABETH | 7/17/2014, 10:14 a.m.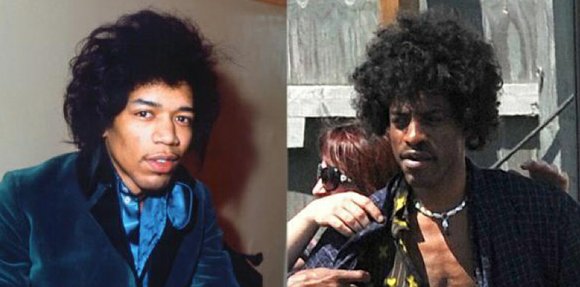 There has been a backlash in regards to the depiction of Jimi Hendrix in the latest film about his life, "All by My Side." Although a number of flaws have been pointed out, including the fact that the film includes no original Hendrix songs, as his estate would not allow the film to feature them, there has been an outcry of disdain over scenes of domestic violence.
According to the film, Hendrix beat his longtime girlfriend, Kathy Etchingham, while they were together in London. Charles R. Cross, a Seattle biographer and author of the Jimi Hendrix biography, "Room Full of Mirrors: A Biography of Jimi Hendrix," not only challenged the film on the domestic violence scenes in the film but also went on record on Northwest.com, commenting that he "hated" the film. After interviewing 325 people, Cross says he did not learn of one account of domestic violence in Hendrix's history.
Etchingham herself has personally come out to dispute the depiction, saying the domestic violence against her is "completely made-up." She told the Sydney Morning Herald that the film's scenes are "completely unethical" and clearly expressed her desire to take legal action against the film. "If it's that bad, I've got no choice," she said. "If I don't [take legal action], it'll just get repeated and repeated and it'll become the truth."
The Guardian reported that, "Etchingham claims that when she heard the film was being made, she offered her unpaid cooperation but instead received "a horrible letter back threatening me with legal action under their First Amendment rights to say what they like about me. They said, 'We thoroughly research all living people.' My lawyer wrote back and said, 'If you thoroughly researched them, you didn't actually speak to Kathy.'"
Despite the anger the film has elicited, "All by My Side" has serious clout, being that it was written and directed by John Ridley, who recently won an Oscar for writing the screenplay for "12 Years a Slave," and the film stars the beloved hip-hop icon Andre 3000.