Kayden's Courageous Fight Despite Adversary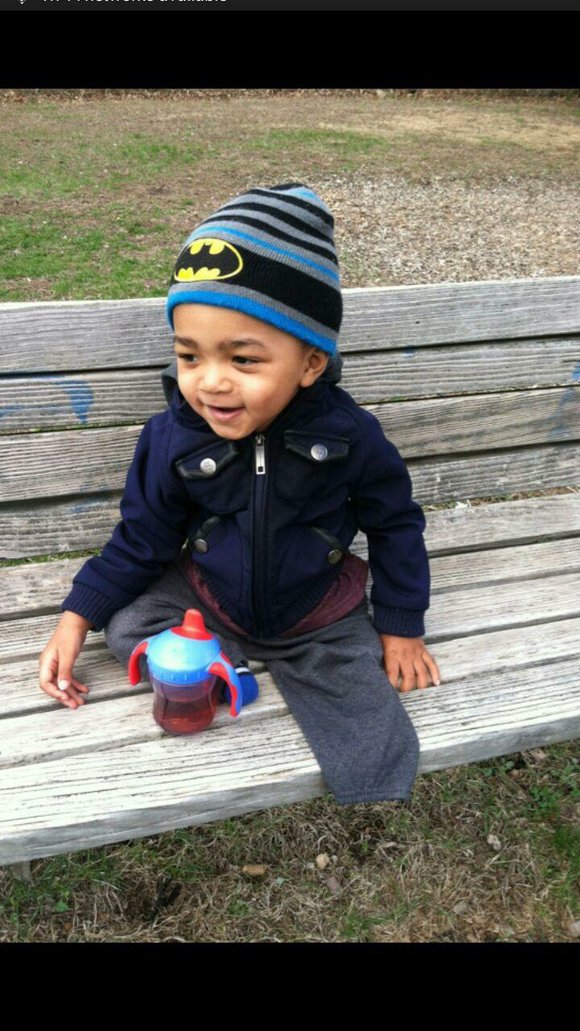 "I got it! I got it!" declared 2-year-old double amputee Kayden Kinckle as he took his first steps. "Kayden Elijah's Leaps of Faith" on YouTube went viral after it was posted July 4. Supportive posts poured in as folks watched a determined young boy learning to walk with his new prosthetic legs. He repeated the phase "I got it" over and over, gaining more and more confidence with every step. It has captured the hearts of hundreds of thousands of people.
Kayden was born prematurely with a life-threatening birth defect called an omphalocele. It is a rare condition in which the intestines and organs develop outside of the baby's abdomen. In the United States, more than 700 babies a year and 1 in 5,000 are born with this defect. Last January, further complications caused Kayden to lose his right leg and left foot. He also had two abdominal surgeries.
"He was determined to do it on his own," his mother Nicole Kinckle, told the AmNews. "We showed the video really just for family and friends, to show just how determined and faithful he is, even after two abdominal surgeries and the amputation of his right leg and left foot. He knew he would fall a few times but would get right back up."
It is a heartwarming and inspirational story that has made news anchors choke up, and meeting Kayden in the studio has left whole news crews awestruck. Refusing to sit down, smiling as he sees himself on camera, the brave little toddler walks strong throughout the interviews with his proud parents, Kevin and Nicole Kinckle.
Public relations agent Ulysses Williams is working with the family, helping them navigate this avalanche of public support.
"Proud New Jersey parents Nicole and Kevin Kinckle didn't think much about posting a video of their son Kayden's first steps on Nicole's YouTube channel," Williams said. "Like any other parents, they wanted to share the momentous occasion with family and friends. Little did they know, Kayden's first steps would become a Facebook sensation. On July 6, when NFL football player Michael Vick reposted the video on his personal page, he launched Kayden Kinckle's viral interest and fame, with 121,500 shares and 175,000 likes on Facebook and over 800,000 views on YouTube."
Vick shared the video with his 2.5 million Facebook fans, along with the caption, "Luke 1:37―For with God nothing shall be impossible. ... 'I got it I got it' lol."
Wiliams said, "It is Kayden's enormous spirit, generous smile and determination that further supports Nicole and Kevin's decision to follow through with Kayden's birth after doctors advised termination."
"It was a leap of faith," Nicole Kinckle shares. "Termination never seemed like a logical option for me and my husband. Kayden has always been whole to me. He is our son. No matter what form, he is loved."
Both parents work full-time jobs and have six children: Sharod, 25, and Taje, 22,―grown and away from the home; Amber, 17; Ariell, 14; Kayden, 2; and Cherish―at eight months.