Kayden's Courageous Fight Despite Adversary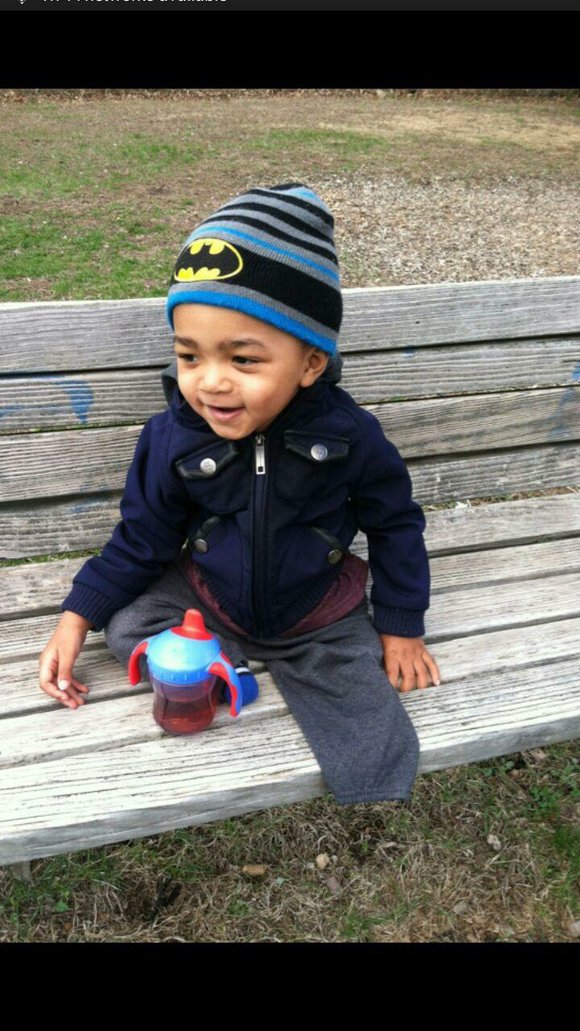 "I don't know what I would do without my two daughters Amber and Ariel," said Nicole Kinckle. "They help me all the time. You know, sometimes it is hard just even getting in and out of the house. I have to have the two strollers, and sometimes when I don't take Kayden's legs, I have to carry him. But they are great, and he is awesome.
"He gets around. He sort of scoots on his butt and sort of crawls. He is a great big brother, helping with his sister. He throws out her diaper; he goes and gets his juice. And I have a really, really great caregiver, Shakelia Patterson."
The family is amazed and grateful for all the messages of support posted on social media. "Kevin and Nikki want to thank everyone for all the support and know that Kayden will grow into a spirited and faithful young man that knows the importance of giving back," said Jade Stone, Kayden's aunt, who did not hide how impressed she is with her nephew. Speaking to the AmNews, she recalled, "Once the walker is put in front of him, he wants to walk."
Faith plays a huge part in the life of this family. They are members of the House of Prayer and Evangelism Church in Bound brook, N.J., and credit the guidance and prayer of the senior pastor, Dr. Clifford Wright, and his wife, Vivian Wright, and the congregation for keeping them strong and positive.
"I want people to be faithful and put trust in God," said Kevin Kinckle. "We have a strong church family."
The family has launched a GoFundMe campaign online to raise funds to help pay the mounting medical expenses they are faced with. In just 48 hours, the family raised $48,000 via their GoFundMe Stepping Out On Faith campaign.
Despite some credit card pull back, as of press time more than 1,660 people have donated more than $65,770 to help with Kayden's medical bills, braces, prosthetics and the cost for him to attend a camp for children with prosthetics in Atlanta.
The family would not turn down legitimate sponsors. The bills are enormous. Some of the equipment that Kayden needs, such as the walker, is not covered by insurance, and he will always be in need of new braces and new walkers as he grows. The prosthetic leg he has is heavy, and the family wants to get one that is more lightweight.
"Every two years, he will need new prosthetics and the brace that goes across his knee," Nicole Kinckle said. "It's all real expensive, and this is something he will have to deal with his whole life. We are here, but he is the one who has to live it. There's gonna be another angle to this story when he is able to tell it."
Saturday, Aug 23. at 6 p.m., the family will hold a benefit concert called "Steppin' Out on Faith With Kayden." The purpose of the concert is to continue to raise money for Kayden and his expenses. The concert will be held at the Logan Family Life Center on Central Avenue in Hackensack, N.J. The night will be filled with singing, spoken words, mime, Christian rap and comedy.
Special guests will include Minister Tiffani McCutchen, Derrick Watson, Men of Valor, Shawn Clark, Kendee Naomi, Gio Da Gift, Nicole Kinckle, Kevin Kinckle, Jayceen J. Moody and speaker for the evening, the Rev. Wayne Stackhouse Jr. Music will be performed by DJOFTHEWAY, and catering will be provided by Chef McClam. Tickets are now on sale for $30. For more information, call 1-855-4-Kayden.
Those who are unable to attend the concert but who would still like to donate are asked to visit www.gofundme.com/STEPPINOUTONFAITH or send donations to Kayden Kinckle, P.O. BOX 1470, Paterson, N.J. 07509.
No has date been set yet, but a walkathon, the Walk/Run for Kayden, is being organized by the Bergen County chapter of the Womens Council of Realtors.