MTA: On track to nowhere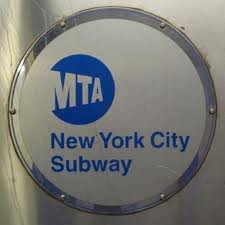 The Metropolitan Transit Authority started running ads on nine different radio stations this week to promote their side of the negotiations with Long Island Rail Road workers for a new contract.
"Unionized Long Island Rail Road workers are the best paid in the nation," says the ad's narrator. "They make almost $90,000 a year, get free health care and generous pensions. The MTA offered to up their salary 17 percent without raising fares or delaying service improvements by making modest changes for workers who haven't even been hired yet. Current employees would get everything they asked for. Yet the unions are still threatening to strike. When is enough enough? Get all the facts at mta.info."
As New Yorkers prepare themselves for a potential LIRR workers strike, the two sides involved don't seem to be budging on their demands. With President Barack Obama slated to come into town Thursday, the potential lies for the national spotlight to be shined on this latest public transportation blow up.
International Association of Sheet Metal, Air, Rail and Transportation Workers Long Island Rail Road General Chairperson Anthony Simon issued a statement.
"I regret to report that negotiations have collapsed with New York Metropolitan Transportation Authority, and all eight unions are now proceeding with strike plans for July 20," read Simon's statement. "MTA rejected the counter offer we presented last Thursday (July 10). It presented no counter proposal. It continues to insist that the unions agree to a contract worth less than the value of the compromise recommendations of two Presidential Emergency Boards (244 and 245). MTA has clearly decided that provoking a strike is the course of action it intends to pursue. No further negotiations are scheduled."
The strike would begin at 12:01 a.m. Sunday, July 20.
The dispute has been slowly burning for four years, with the United Transportation Union seeking 17 percent in raises over six years and no concessions for future workers and the MTA proposing a 17 percent increase over seven years and concessions involving the benefits and wages of future workers. White House-appointed arbitration panels have recommended the union's route.
Contingency plans, if a strike should happen, include free shuttle buses from LIRR stations during a.m. and p.m. peaks (4-7 a.m. and 3-7 p.m.), free park and ride setups at places like Citi Field and the Aqueduct Race Track, the suspension of non-emergency highway work and the encouragement of carpooling from several Long Island state parks (Hempstead Lake State Park, Valley Stream State Park, etc.).
New York Gov. Andrew Cuomo attempted to put the onus on Congress to step in and resolve the labor dispute, but D.C. threw the hot potato back up north. For the moment, Cuomo is leaving it in the hands of the MTA and the union to resolve matters.
"The Long Island Rail Road is a critical transportation system for Long Island and New York City," said Cuomo in a statement released on Wednesday. "We must do everything we can to prevent Long Islanders from being held hostage by a strike that would damage the regional economy and be highly disruptive for commuters. Both the MTA and the LIRR unions need to put the interests of New Yorkers first by returning to the table today and working continuously to avoid a strike."