Poll on Obama believable?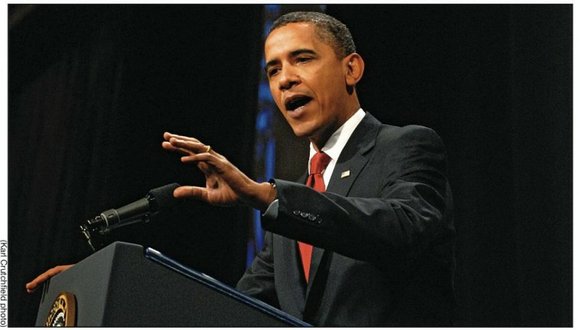 A Qunnipiac University poll says President Barack Obama is the worst U.S. president since World War II and that Mitt Romney would have been a better choice. However, many are disputing the numbers and feel the polling was done unfairly.
Last week Quinnipiac released numbers that revealed 33 percent of American voters said Obama ranked the worst, while 28 percent picked George W. Bush. Ronald Reagan was the best president since WWII, 35 percent of respondents said, with 18 percent for Bill Clinton, 15 percent for John F. Kennedy and 8 percent for Obama. Among Democrats, 34 percent say Clinton is the best president, with 18 percent each for Obama and Kennedy.
Obama has been a better president than Bush, 39 percent of voters say, while 40 percent say he is worse. Men say, 43 to 36 percent, that Obama is worse than Bush, while women say, 42 to 38 percent, he is better. Obama is worse, Republicans say, 79 to 7 percent, and independent voters say, 41 to 31 percent. Democrats say, 78 to 4 percent, that he is better.
Voters say by a narrow 37 to 34 percent that Obama is better for the economy than Bush. America would be better off if Republican Mitt Romney had won the 2012 presidential election, 45 percent of voters say, while 38 percent say the country would be worse off.
"Over the span of 69 years of American history and 12 presidencies, President Barack Obama finds himself with President George W. Bush at the bottom of the popularity barrel," said Tim Malloy, assistant director of the Quinnipiac University Poll. "Would Mitt have been a better fit? More voters in hindsight say yes."
While headlines were plastered about Obama being the worst, polls did reveal that he was the fourth best president. From June 24 through June 30, Quinnipiac University surveyed 1,446 registered voters nationwide with a margin of error of 2.6 percentage points. Live interviewers called landlines and cellphones. However, the validity of the poll has come into serious question. Many polled were asked about presidents during times when younger voters were not even born. Quinnipiac did not release the race of those polled or their locations.
"There's no doubt the president has the leadership and stature necessary to call upon the American public to rally around the kinds of ideas that are in the best interests of the country," said White House Press Secretary Josh Earnest.