Talking SCHOP! Hot time, farmers markets in the city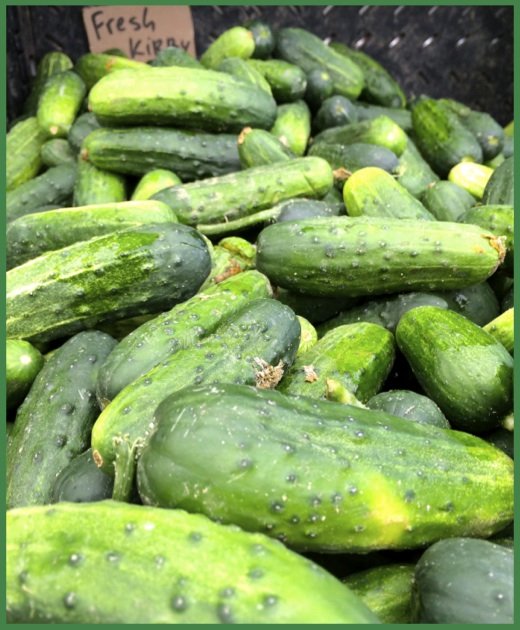 Please allow me a moment to honor the woman who gave me life, the teacher, the motivator, the original Harlem hustle "mama don't take no mess," my mother, Dawn Harris-Martine, on her 75th birthday! You are an original. There will never be another. Keep tipping and showing us how it's done! We love you!
Winter was so long and rough to us that I am feeling like the summer is whizzing by. I want to stop time and take a minute to enjoy this hot and, yes, humid weather before I start complaining about it in the "dog days" of August.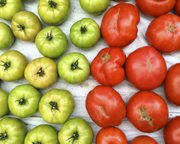 One of the best ways for me to savor summer is to visit one of my local, weekly farmers markets. I get so excited about all of the fresh produce this time of year that my first visit of the season feels like a first date with someone new. What will I see? What will I taste? What will I discover? Basically, there are "food butterflies" in my stomach.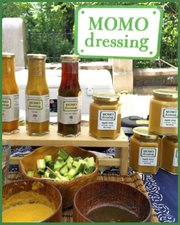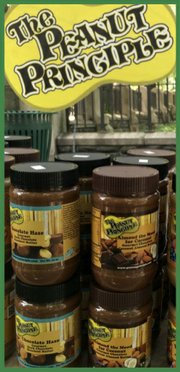 One of my favorite farmers markets is at Morningside Park (@NYCMorningside) at 110th and Manhattan Avenue. The great people of Down to Earth Markets (@DownToEarthMkts) put on a great experience mixed with produce and foods from all over the city and state. I do have my favorite vendors I hoped to return to find, but this year there were a lot of new players on the scene who piqued my interest.
My normal M.O. is to beeline over to the pickle guy for horseradish pickles for yes, eating, but also to make a wickedly good dirty martini with the brine! However, there was a new pickle sheriff in town, Picklelicious (@Pickle_licious), adding olives, peppadew peppers, mushrooms, sundried tomatoes, gardinere and more to their roster. Well, welcome to you!
Next in my sights was a wall of nut butter — a wall! Candy maker Joe Campagna of the Peanut Principle (@pnutprinciple) was showing most of his nut butter wares, with every type of nut butter you can imagine and awesome twists you can't. I must have tasted 10 or more, including Jungle Apeel (banana), Going CoCo Nuts (raw coconut butter), Almond the Mood for Love (chocolate cherry almond butter) and … so … many … more!
I couldn't decide which nut butter to get with all of the great options, but one stood out as a must try, the Open Sesame. It's a Thai-inspired peanut butter with ginger, garlic, sesame and spices. I am sure it would be dandy on some bread, but the recommendation was to combine it with hot noodles for an easy treat. They were right!

A quick spin around to Om Champagne Tea (@OmChampagneTea) had me tasting ridiculously good ginger kombucha (naturally fermented tea). Slightly alcoholic but healthy? Perfect for a dark and stormy cocktail.
Finally, Brooklyn-made Momo Dressing reminded me you must taste before you make your judgment call. The ginger dressing was like none other I have had before. The apple miso struck the right balance of sweet and savory. The cucumbers were the appropriate vehicle for tasting. My ultimate purchase was edamame hummus with garlic, jalapeno and cilantro. It was so good and a great flavorful, healthful snack.
I capped off my first visit with produce, petite kirby cucumbers and heirloom tomatoes, the always-awesome whole-wheat baguette from Bread Alone (@BreadAlone) and the must-buy sea salt and onion dry roasted cashews from Tierra Farm (@TierraFarm). The best part is you know a delicious meal isn't far behind with loot like this.
Heed my words: ENJOY YOUR SUMMER!
Happy eating and thanks for reading!
Kysha Harris is a food writer, culinary producer, consultant and owner of SCHOP!, a personalized food service offering weekly and in-home entertaining packages. Questions? Comments? Requests? Feedback? Invitations? Email her at kysha@iSCHOP.com, follow her on Twitter and Instagram @SCHOPgirl and on Facebook www.facebook.com/SCHOPnyc. For even more recipes, tips and food musings, subscribe to her blog at www.talkingSCHOP.wordpress.com.