Black man choked to death by cops
Herb Boyd | 7/19/2014, 9:22 a.m.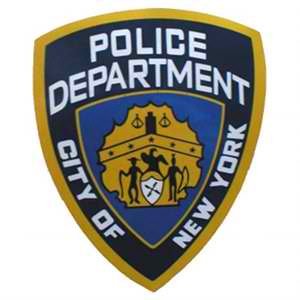 With images of Marlene Pinnock, a black woman brutally beaten by a California Patrol office on July 1 still fresh on the nation's mind, another more fatal scene was captured on video yesterday from Staten Island.
Eric Garner, a 43-year-old father of six, while being placed in police custody was grabbed from behind and put in a choke hold by an officer while five other officers helped to wrest him to the sidewalk with one of them smashing his head to the pavement.
"I can't breathe," Garner cried out several times as the officers continued to choke him and force him to the sidewalk.
Once Garner, who was asthmatic, was no longer moving the cops took a step back and one of them stooped over Garner as if to see if he was still alive. He wasn't.
At a press conference Friday afternoon, Mayor de Blasio expressed his condolences. After asking that people not jump to conclusions, he said, "We have a responsibility to keep every New Yorker safe, and that includes when individuals are in custody of the NYPD. That is a responsibility that Police Commissioner Bratton and I take very seriously. We are harnessing all resources available to the City to ensure a full and thorough investigation of the circumstances of this tragic incident.
"The NYPD's Internal Affairs Bureau is working closely with the Office of the Richmond County District Attorney, which is leading this investigation," the mayor added.
Bratton began his remarks by citing the arrest record of Garner and explaining that the police were there to apprehend Garner for the sale of illegal cigarettes. He said that the corner where the incident occurred had been the source of numerous complaints from storeowners. "Mr. Garner went into cardiac arrest while in the ambulance on the way to the hospital," Bratton said, "and he died upon arrival."
During the question and answer session Bratton said the officers involved in the incident have been placed on "desk duty" while the investigation continues, and that the "final determination" of the circumstances will come from the District Attorney's office.
Watching Garner, who weighed more than 300 pounds struggle to free himself from the chokehold was reminiscent of the death of Anthony Baez in 1994. After a football hit a police car, Baez, who also suffered from asthma, was confronted and placed in a chokehold that took his life. Two years before the incident with Baez, chokeholds had been outlawed by the NYPD.
"The video raises serious questions and it is important that we review whether departmental procedures were followed," said Public Advocate Letitia James. "There must be a swift investigation of this horrific incident."
"Not wanting to be arrested does not grant an individual the right to resist arrest nor does it free the officers of the obligation to make the arrest," New York City's Patrolmen's Benevolent Association President Patrick J. Lynch said in a statement. "In these cases, justice for all involved demands a complete and thorough investigation of all the facts before any conclusions are drawn."
On Saturday at the National Action Network, the Rev. Al Sharpton will deliver his weekly message and will stand with the family of Eric Garner. Then, at 2pm he will lead a rally in Staten Island at the Mount Sinai Center for Community Enrichment 382 Jersey St.