Abysinnian panel, Blackbyrd at Zinc, Vinx eclectic
Jazz Notes
Ron Scott | 7/24/2014, 1:20 p.m.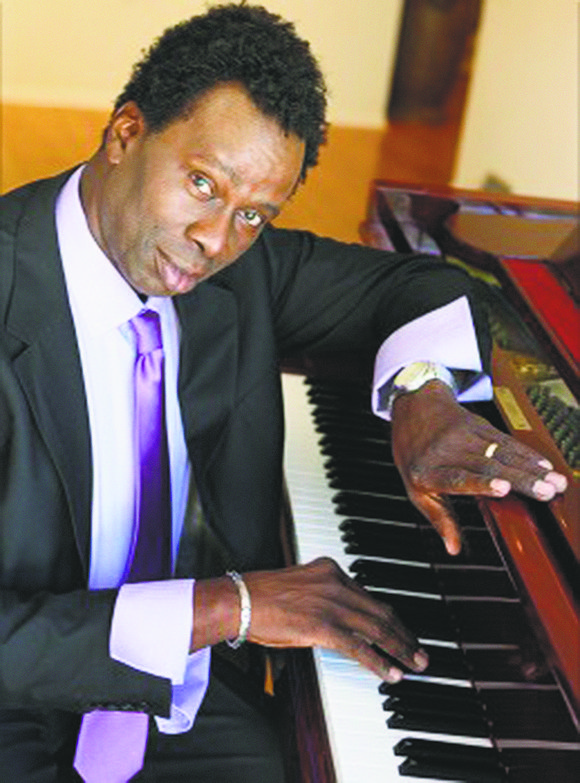 Vinx is a solo jazz improvisationalist from the outer limits. He opened the show with a sound check singing "Summertime" a cappella, immediately exposing his smooth, bold timbre as he scatted the saxophone and bass harmony using a reverb box. He also sang "My Funny Valentine" while playing the conga. It was the African version of the well traveled ballad that took a definite detour from the usual road.
For "Ain't No Sunshine When She's Gone," Vinx went heavy on the harmony, adding serious scats, hand percussions and boastful vocals with a little reverb, sounding like a hip vocal group. For humor, he added his original "I Can't Stand Your Ugly Face, No More." He said this song works best for Valentine's Day as you walk out the door. On "Moon Dance" and a few originals like "One Pearl," he invited guitarist Andre Vasconcelos for accompaniment. "Tell My Feet" was burning with African rhythms.
He humorously noted that as the first Black president, Barack Obama should have his own theme song and that Vinx would happily be his hype man. "Every time President Obama steps off Air Force One, you hear the music and big introduction as he walks out giving everyone a fist bump," said Vinx. He improvised a rapping presidential theme song that reflected Obama's hip strut.
The Zinc Bar wasn't crowded, but those present were cult followers who called out requests for their favorite songs.
Let's face it, jazz musicians don't go by single names (well, maybe Miles). That is usually reserved for the likes of Pink and Prince, and then there is Stew, who lives on the West Coast and whose musical objectives and humor share Vinx's DNA. Yet it was the single-named Sting who gave the Kansas City native his start by signing him to a record deal for his debut album, "Rooms in My Fatha's House" (1991).
Cassandra Wilson and Stevie Wonder have both recorded on his various albums. In 1996, Vinx formed Jungle Funk with former Living Colour members drummer Will Calhoun and bassist Doug Wimbish. On his current CD, "Love Never Comes Too Late" (Dreamsicle Arts & Entertainment Group), Vinx De'Jon Parrette offers 15 original love songs complimented by his velvet baritone vocals. His vocals and band take you back to those days of balladeers like Alexander O'Neal, Issac Hayes, Arthur Prysock and Jimmy Rushing. He keeps it popping with lively arrangements and stimulating vocals that never lose potency.