Amsterdam News September Primary Endorsements
7/24/2014, 12:04 p.m.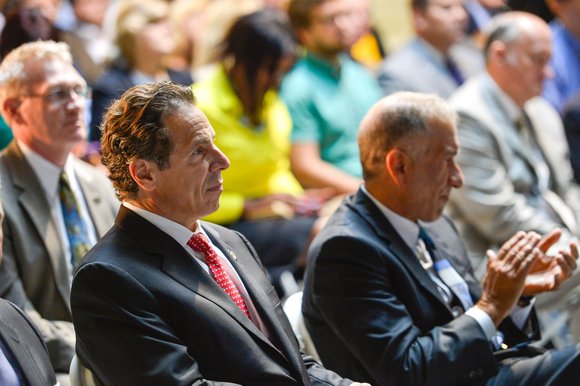 The New York Amsterdam News held its annual endorsement meeting this past Monday. Dozens of candidates were seen for the various offices up for grabs this election season.
This year's endorsement meetings took a different tone. Of the first six interviews that took place, four people were running for different seats that have been vacated because of charges of corruption or because of the formerly elected in that office actually being jailed for their transgressions, thus the seat is open. One vacancy is because of retirement and another challenger is taking on an incumbent who, the challenger believes, is not serving the community well.
We were disheartened by the trend of so many of the elected positions in our community being open because of these circumstances, but then we realized something. The folks who are trying to replace them are in it for the right reasons, and a new crop of young, talented, ambitious and, most importantly, from what we have seen so far, honest young men and women are coming forward to seek election and to make their communities better. So here are our endorsements for the Sept. 9 primary.
---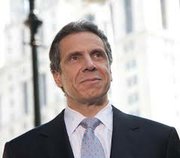 Andrew Cuomo for Governor
Andrew Cuomo made some big promises when he ran for office four years ago. He promised some big changes. One promise he kept was marriage equality, which was a hard-won fight. He promised to expand MWBE opportunities, which he did, although much more work needs to be done. He has eliminated thousands of prison beds in this state, but still more needs to be done in terms of criminal justice. The governor created universal pre-K, but more still needs to be done on the education front. We need more funding in poor communities, and he pledges to continue to do more.
He promises to continue to expand opportunities for minority youth, and he has helped to bring a halt to lending discrimination. But there is so much more that needs to be done. For example, championing the Safe Act that supports community-based programs to help stem the violence in our communities.
He has realized the needs of those inside our prison system, including those with mental health issues. Moreover, he believes that re-entry into society is a huge issue and, thus, he has created the re-entry council.
He has combated corruption in Albany and is holding everyone to a higher standard. He has pushed for college education, leading to degrees in prison and creating more preventative services to stop recidivism and incarceration in general.
He has taken the state from a deficit to a surplus in less than four years and continues to make inroads to expand economic opportunities for communities of color.
Has he done everything we want him to do? Not yet, but given another four years, more changes can be made in this state and more headway can be made on the issues we care about most. For all these reasons, and for the possibilities that lie ahead, we endorse Andrew Cuomo for governor in the September primary.