Apollo hosts 'Get On Up' world premiere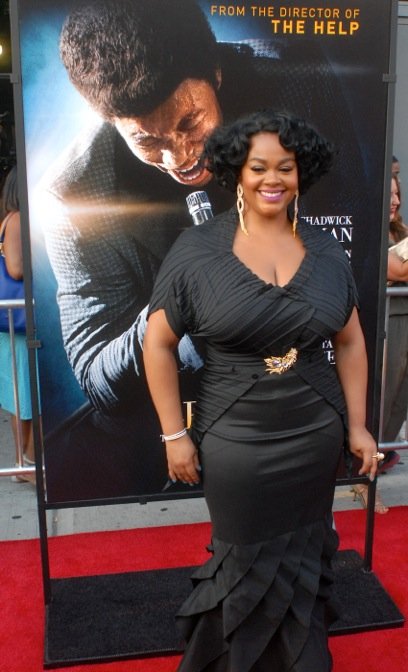 The world premiere of the James Brown biopic "Get On Up" and the after-party were star-studded affairs. Celebrities filled the seats for the film's screening at the Apollo Theater and the dance floor at the after-party.
"Get On Up" star Chadwick Boseman was a handsome sight to behold in a bespoke blue suit. He will have to make room on his mantle after his spot-on performance as funk legend James Brown. The film, directed by Tate Taylor and produced by Mick Jagger, weaves a rich and exciting tale punctuated by dazzling performances of some of Brown's most famous songs.
Other standout performances came from twins Jamarion and Jordan Scott, who both played the young James Brown. They played the role with such wide-eyed vulnerability and wonder, it was easy to feel empathy during the scenes about Brown's rough upbringing. Jill Scott, Tika Sumpter, Craig Robinson and Nelsan Ellis also turned in stellar work for the film.
The diverse audience at the screening included actor Tony Danza, singer Luke James and Rep. Charlie Rangel. The entire cast partied the night away at the elegant after-party. An ebullient Scott made her way down a "Soul Train" line. Robinson was master of ceremony for the night and even got on the keyboard for a rousing rendition of "Purple Rain" that had the entire crowd singing along. Actor and singer Keith Robinson flexed his vocal chops for a few songs.
Some of Brown's family members were in attendance (including his 13-year-old son), as well as members of Bobby Byrd's family. Byrd was Brown's right-hand man for decades. Nelsan Ellis gave a powerful and nuanced performance as Byrd in the film.
The after-party was a feel-good celebration. There was a palpable excitement in the room. Everyone seemed to know that they had just witnessed an extraordinary piece of cinema.
Hosting the world premiere at the Apollo was significant. The Apollo was a major part of Brown's life and death. His classic album "Live at the Apollo" was recorded there, and when he died in 2006, he lay in state on the legendary stage as thousands of mourners went to see "Soul Brother Number One" on stage one last time.
"Get On Up" will be in theaters Aug. 1.