Candice's Sickle Cell Fund hosts 12th annual scholarship luncheon
7/24/2014, 3:21 p.m.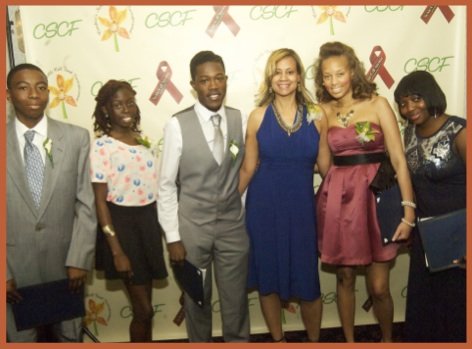 Antun's in Jamaica, Queens, hosted the 12th annual scholarship luncheon for Candice's Sickle Cell Fund. 
Candice Deler, president of Candice's Sickle Cell Fund, said, "Each year, our mission is to provide an additional means of financial support for individuals with sickle cell disease. By bringing attention to this disease, we hope to educate the public and to create a forum that will lessen the burden of those seeking higher education."
Sickle cell disease is the most frequent genetic disease worldwide. It is present on four continents. It is estimated that over 300,000 children are born worldwide every year with this severe and invalidating condition, and many will die before the age of five years. Sickle cell disease is transethnic and affects populations from African origin to Arabic, Indian and Caucasian populations from Southern Europe.
World Sickle Cell Awareness Day is June 19. This annual event commemorates the year 2008, when the General Assembly of the United Nations adopted a resolution recognizing sickle cell disease as a public health concern. World Sickle Cell Awareness Day provides an opportunity for people to unite to increase understanding of sickle cell disease and how it affects individuals and families not only in the U.S. but worldwide.
This year's CSCF scholarship recipients were Amia Jenkins, Omotayo Adeniyi, Musediq Ajomagberin, Darius Hall and Nathalia Anderson. The keynote speaker was Donald C. Wallerson, MD, of the Diplomate Board of Cardiology, and entertainment was provided by the jazz group Adina Nyree.