Harlem Week celebrates 40 years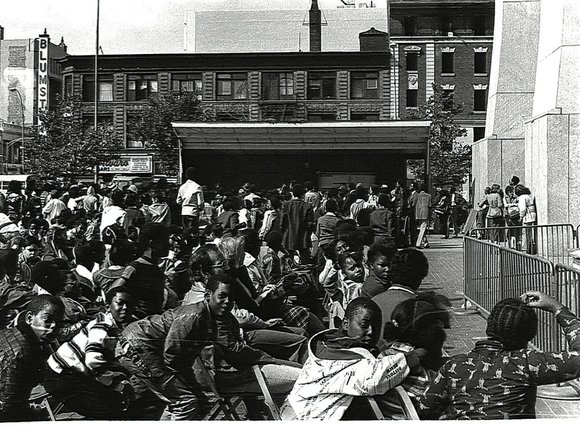 Sunday July 27, the 40th annual Harlem Week festival begins. Crowds will be drawn uptown for events that showcase Harlem's rich history and the achievements of African-American people.
To kick off the activities, thousands of people are expected to gather at the General Grant National Memorial for "A Great Day in Harlem." A gospel showcase will feature music from Bishop Hezekiah Walker, and the cast of "Motown: The Musical" and Harold Melvin and the Blue Notes will perform at "The Concert Under the Stars."
Designers will get a chance to showcase their latest designs at the Harlem Week Fashion Show.
Harlem Week's theme for 2014 is "Forever Harlem: Yesterday, Today & Tomorrow." Acknowledging and giving back to the community is an important part of Harlem Week. Senior Citizens Day honors local seniors, and Economic Development Day awards $1,000 college scholarships to two local students.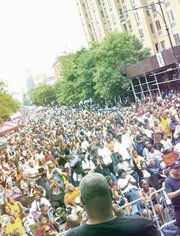 Although the week is dedicated to Harlem's history, it will also host services for the youth. Smaller kids can enjoy the Children's Festival while high school students can plan for their college careers at the Black College Fair & Expo.
The final event of Harlem Week is the Percy E. Sutton Harlem 5K Run & NYC Walk, Saturday, Aug. 23, that honors the 50th anniversary of the 1964 Civil Rights Act.
Harlem Week began in 1974 as Harlem Day, a beacon of encouragement and fellowship in Harlem for New Yorkers. Harlem, and New York City in general was a different place. Harlem's housing stock was in disrepair, and the Hotel Cecil closed after a fire, taking with it Minton's Playhouse, the legendary club where Thelonious Monk, Dizzy Gillespie and Charlie Parker performed. The tallest building in Harlem, the Adam Clayton Powell Jr. State Office Building (then called the Harlem State Office Building), had just opened in 1973 as part of a controversial urban renewal initiative.
Since then, Harlem Day has become the thriving Harlem Week festival that draws more than 2 million people uptown. The festival hosts more than 100 activities every year, with events ranging from music concerts to film festivals, sporting events, fashion shows and career fairs. The Amsterdam News and Apple Bank for Savings have been sponsors of Harlem Week since the beginning.
Over the years, special guests, including James Brown, Usher, Chaka Khan, James Cleveland, Cissy Houston, Wynton Marsalis, Joe Cuba, Nancy Wilson, Kool and the Gang, Patti LaBelle, Chuck Jackson, Tito Puente, the Mighty Sparrow, Lloyd Price, Ornette Colemen, Ray Charles and Doug E. Fresh, have blessed the stage of the Harlem Week Harlem Jazz and Music Festival.
Check out the schedule below for the legends and rising stars you want to see.
Sunday, July 27. "A Great Day in Harlem" is an event with an expected attendance of more than 40,000. Attendees can enjoy an outdoor festival, a picnic, a fashion show and concerts saluting gospel, dance, theater, Latin music, rhythm & blues, jazz and much more.
International Cultural Showcase
Time: 1:00 p.m.-3:00 p.m.
Location: General Grant National Memorial Park, West 122nd Street and Riverside Drive
Admission: Free