Recognizing community service
7/24/2014, 3:28 p.m.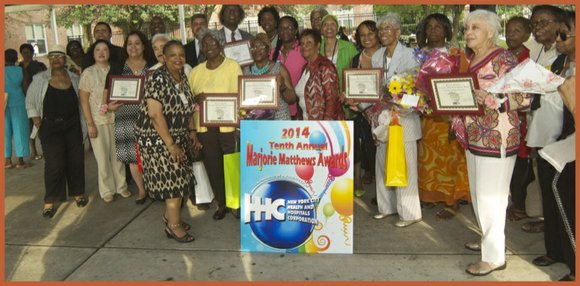 NYC Health and Hospitals Corporation hosted their 10th annual Marjorie Matthews Community Advocate Recognition Awards on the lawn of Coler Rehabilitation and Nursing Care Center on Roosevelt Island. Marjorie Matthews volunteered 20 years of service to King County Hospital Center Community Advisory Board, where she championed the cause for better service to the Brooklyn community. Matthews was appointed to the KCHC CAB by former Brooklyn Borough President Howard Golden. She was appointed chairwoman of planning and development and to the personnel committee of KCHC CAB and was a strong advocate for redevelopment of KCHC.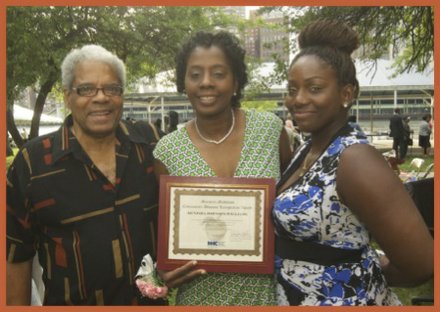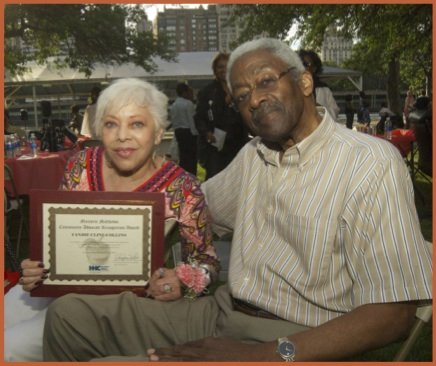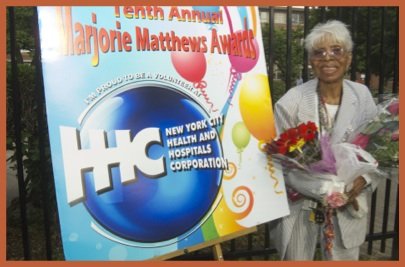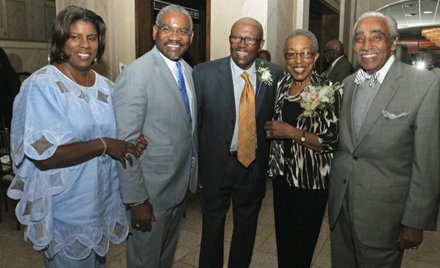 This year's honorees were Community Advisory Boardmember Denisha Johnson Williams and Auxiliaries honoree Priscilla Maddox. Both are dedicated supporters of Renaissance Health Care Networks. Harlem Hospital Center CAB Patricia Bettis-Ealey and Auxiliary members Elsie Trotman and Candie Cline-Collins also were awarded for their volunteer services to Harlem Hospital Center and their efforts to provide high-quality health care by giving the community a voice in the decision-making process and raising funds to support their programs and departments.