Leaders launch resistance against acts of police terror in downtown NYC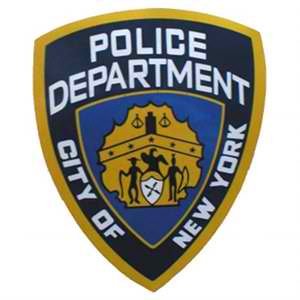 NYC community leaders launched their plan for a month of resistance against mass incarceration and a force they claim to be notoriously violent.
Today, in front of the One Plaza police headquarters, The Stop Mass Incarceration Network and contributors to the "Alliance for Global Justice", called for action against policies that disproportionately target and oppress people of color.
They accused the NYPD of a list of infractions. lris Baez, Carl Dix, Cecily McMillan and others are fed up with what they insist is police terror, a Criminalization of a Generation, Mass Incarceration (the New Jim Crow), "the modern day lynching of Eric Garner", and the ongoing brutality directed at prisoners on Rikers Island.
The group of leaders in attendance will follow in ther steps of those who have already abdicated against mass incarceration, like the likes of Dr. Cornel West, Dr. Noam Chomsky, Michelle Alexander (the author of The New Jim Crow), Cephus "Uncle Bobby" Johnson (the uncle of Oscar Grant, whose death by BART cops made widely known through the movie "Fruitvale Station"), Professor Colin Dayan of Vanderbilt University, and more.
America has only 5% of the global population but house 25% of its prison inmates. They reject the premis that this is normal and should happen.
"This Saturday activists will launch the campaign to make October a rallying point for escalating political resistance that will mark the beginning of the end of mass incarceration in the U.S," activists promoting the issue stated in a release to the press. "There will be unstoppable marches nationwide on October 22, the National Day of Protest to Stop Police Brutality, Repression and the Criminalization of a Generation."
The groups plan to put on, throughout October, panels and forums on campuses and in neighborhoods, major concerts and artistic expressions. --
"[Our] aim [is to] turn the tide, to STOP Mass Incarceration," the groups involved wrote. "In October 2014 thousands and thousands will stand up and speak out to rally the people against the criminalization of our lives. In the words of the late Eric Garner, 'It stops today!'"