James Boggs: A visionary revolutionary
Herb Boyd | 7/31/2014, 11:55 a.m.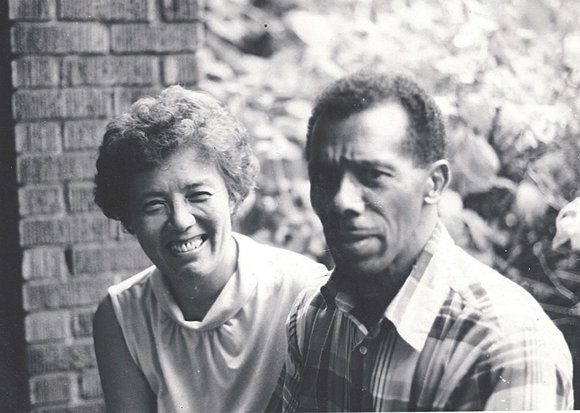 This Week in Black History
July 27, 2004: Sen. Barack Obama gives the keynote address in Boston at the Democratic National Convention that introduced him to the American populace.
July 29, 1941: Kwame Ture (Stokely Carmichael), the great civil rights activist and revolutionary, is born on this date.
August 2, 1924: James Baldwin, one of the nation's most celebrated authors, is born in this date in Harlem.
Boggs, through his columns, had already begun to express his disenchantment with Marxism and to this critique was added his ideas about automation and cybernation. "Today, when automation and cybernation are shrinking rather than expanding the work force," he wrote, "a new theory must be evolved."
Portions of that new theory, which included full employment, a critique of automation and the decline of the power of the United States, are chapters in his first and possibly most influential book, "The American Revolution," published in 1963. It was a benchmark for Boggs and quickly established him among the foremost independent thinkers and revolutionaries in the country. He was consistently in demand on college campuses and by radical community organizations.
Obviously, he was very much available for the growing militancy in Detroit at that time and joined several formations, including Group on Advanced Leadership, the Freedom Now Party, Uhuru (a small contingent of militants based at Wayne State University) and the Shrine of the Black Madonna. The city was a political seedbed of Black nationalism and the subsequent Black power movement, with Boggs' ideas playing a prominent part in these developments.
In the 1970s, the Boggses were key founders of several small groups with a focus on domestic and international affairs. It was during this period that Boggs began to stress the outlook that the city was a "Black man's land." He and his wife formed the Advocators, which grew out of the Committee for Political Development and later joined the National Organization for an American Revolution.
Boggs' often talked about the awesome responsibilities of revolutionary leadership—which was the title of one of his many publications—and this was a subject he by no means took lightly, always willing to take time to discuss his ideas and differences with anybody. "Over the years in our living room on Field Street," said his wife, "he held forth to hundreds of individuals: activists, students, writers—local, national and international. Over the years, he also spoke to scores of university classes all over the country (also in Italy in 1968), always trying to expand the minds of young people by raising new questions."
Some of what his wife cites above was apparent in one of his last published articles, in which he noted: "Historically, new methods of thinking have come out of young people. Just as in the early 1960s SNCC youth spearheaded a new direction in the struggle for civil rights in the South, young people can inspire Detroiters to pioneer in building the city of the 21st century—as we pioneered in the struggle for dignity of labor in the 1930s and for Black political power in the 1960s and 1970s."
When "Jimmy," as people referred to him and a name he accepted, died in 1993, there was an outpouring of grief from his comrades and friends, as well as from across the globe from people who only knew of him from his ideas—and those ideas continue to have merit and worth in this the digital age, a period he forecast.