Our city agencies need serious oversight
Opinion-Editorial
7/31/2014, 12:23 p.m.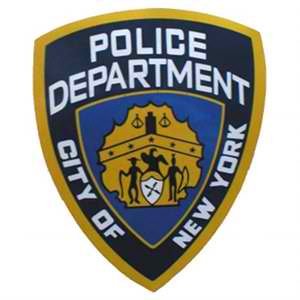 In report after report, story after story, there is nothing but bad news from several of our city agencies. If they have any validity, then the NYPD, the Corrections Department, the EMS and EMT and the Civilian Complaint Review Board all may require serious oversight from a federal monitor or the Department of Justice.
Most egregious is the recent death of Eric Garner, who succumbed from an apparent chokehold administered by an NYPD undercover officer. The chokehold, according to departmental policy, has been barred since 1992, two years before Anthony Baez died as a result of a chokehold applied by a police officer in the Bronx.
Called into question also is the professionalism, or lack thereof, by the emergency medical services and paramedics at the scene where Garner lay with his breathing labored and seriously impaired. Rather than applying some form of CPR, one of the medics is seen and heard on a video imploring Garner to breathe.

Since 2009, the Civilian Complaint Review Board has received more than a thousand complaints about police officers applying chokeholds but has substantiated only nine of them. Even so, except for one, the punitive measures were light or nonexistent. What good is a CCRB if it's toothless and has no authority or power?
You wonder, too, what good is a Corrections Department that is incorrect when it comes to treatment of inmates at Rikers Island. Again, there is the issue of policy. Correction Department rules permit officers to enter an inmate's cell only when there is an immediate threat, such as a suicide attempt. But this rule, a recent report indicates, is violated far too much, and it is deeply disturbing to learn of one incident where a captain enters an inmate's cell after he has been severely beaten by other officers. She fashions a noose out of the inmate's pants, twisting the legs and tying them together in a loop, making it look like a suicide attempt. Then she places the pants on the floor, photographs them with a digital camera. These photos were later uploaded to the Correction Department's incident reporting system.
We can appreciate the relative merits of the NYPD's Internal Affairs Division and the Correction Department's incident reporting system as well as the latest reports that two officers involved in Garner's death have been put on desk assignment, one of them stripped of his badge and gun while the investigation proceeds. Also, there is some solace that four EMS workers have been placed on modified duty.
Desk assignments and modified duty are slight or no punishment for disobeying department rules and regulations.



Chokeholds are illegal, but our police officers are repeatedly in violation of this policy, not only in New York City but across the nation. And when this violation leads to the death of a citizen, particularly one who is unarmed and doing nothing more menacing than selling loose cigarettes, that officer needs to be suspended from the force.
Correction officers should face the same punishment when they assault an inmate, and while it's good to know that the family of Ronald Spear, who died as a result of trauma from a blunt object in 2012, has won a $2.75 million settlement, no amount of money can replace what he meant to his loved ones.
In short, we are crying out for overall reform, possibly federal intervention to investigate these city agencies that apparently do not have the safeguards or the desire to check what is becoming increasingly painful and sometimes fatal for those they encounter.