Santa Monica: Beauty and the beach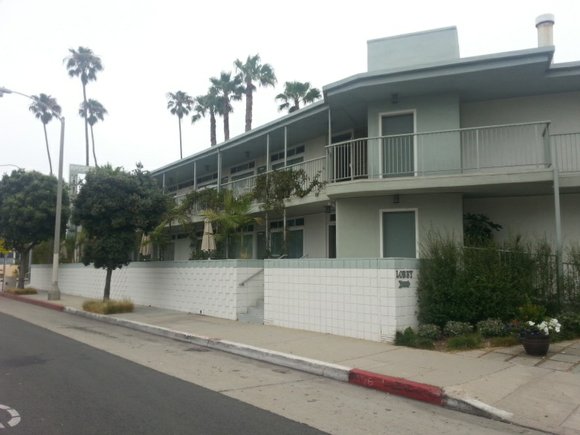 Last time around we had just barely scratched the surface of Santa Monica, Calif., a unique, beachside community known around the world.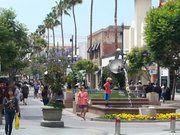 For both visitors and denizens alike, the city—located just 13 miles from downtown Los Angeles—has a great deal to offer, from beautiful beaches and miles of picturesque bike paths, to a wide array of accommodation options, attractions, entertainment entities and more.
When looking for a place to stay, Santa Monica offers something to fit every taste and budget, both along or across from the beach, as well as within a few blocks or miles, making it easy to be close to all there is to see and do. In addition to the customary mid-range chains like Travelodge, Days Inn, Best Western, Doubletree and the like, you'll also find more upscale hotels like the Le Meridien, Loews, Shutters on the Beach, Hotel Shangri La, Oceana Beach Hotel and the Gregorian Hotel, among others.
We chose a lovely boutique accommodation called the Bayside Hotel. Centrally located on Ocean Avenue just steps from the meandering bike paths that line the beach and two blocks from the wealth of restaurants, coffee shops and boutiques dotted along Main Street—the main drag here—the Bayside features a variety of bright, quaint and nicely decorated ocean, garden and courtyard view rooms.
The rooms (which are all non smoking) feature comfortable beds, air conditioning, minibars (some also have full kitchåens), microwaves, safes, small but clean and beautiful bathrooms with designer fixtures and a really nice, welcome touch—colorful mesh bags containing beach towels.
Outside, you'll find a semi-private or shared patio or balcony with a table and comfortable chairs. There is also a small business center with a beautiful ocean view, as well as a stable of beach cruisers available for rent at very reasonably hourly and day prices for every member of the family (including child-safe tow pods and cycle arms) on which to explore the city and surrounding 'burbs.
The staff here was very helpful, and it was nice to meet so many international guests, some choosing to stay here again after previous visits.
THE BEST THINGS IN LIFE ARE FREE
From our home away from home, we were within close walking and biking distance to a number of Santa Monica points of interest, and it's easy to see why the Santa Monica Convention and Visitors Bureau proudly boasts their "100 Free Things to Do in Santa Monica" itineraries. From arts and music to health and wellness, to family and the outdoors, you're sure to find a wealth of activities to delight and inspire.
One of the most popular spots in the area is the famed Muscle Beach, which, depending on which historical account you read, originated in Santa Monica but later moved just a few miles down to neighboring Venice Beach. Long known as "The Birthplace of the Physical Fitness Boom of the 20th Century," it is where many a celebrity, hardcore bodybuilder and wannabe hot beach bod have come to train (and flex for the public), making it a significant landmark that has stood the test of time since the 1930s. The experience is definitely one not to be missed!