Santa Monica: Beauty and the beach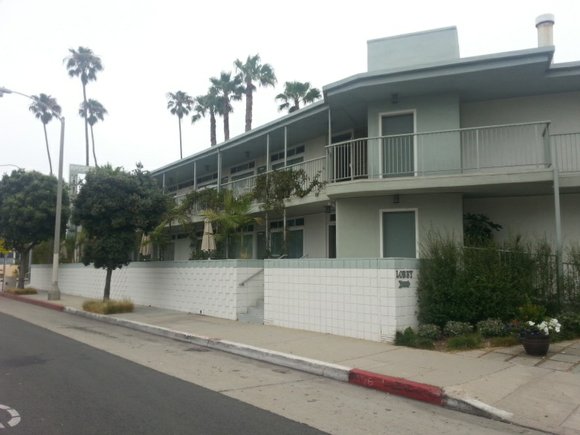 Another big draw is to the human-size chessboard at the International Chess Park. Encompassing almost one-third of an acre, the park—which is open for public use—is very popular with novice and professional chess players who, from sunrise to sunset, test their skills on 24 different tables.
Situated on the Pacific Coast Highway, the Annenberg Community Beach House began as an opulent private estate, with 100-plus rooms and an ornate marble swimming pool built in the 1920s by magnate William Randolph Hearst for actress Marion Davies. Today it is a Gold LEED-certified building and the first and only public beach club in the U.S., offering the historic pool, a children's play area and splash pad, yoga classes, volleyball, a gallery, the Marion Davies Guest House and the Back on the Beach Cafe.
No visit to Santa Monica would be complete without a stroll down the Third Street Promenade. Celebrating its 25th anniversary this year, the Promenade is the city's pedestrian-only dining, entertainment, shopping, arts and culture district, drawing more than 6 million visitors a year. Apparel, book, electronic, toy, home furnishing, footwear, jewelry and luggage stores; fantastic eateries encompassing everything from Greek to Italian, French, Spanish, vegetarian and coffeehouses; hair and nail salons; art galleries; street performers and live theater; cycle shops; yoga and fitness studios; and in the summer, a six-night "Cinema on the Street" movie series are just the beginning of the popular offerings here.
Speaking of the arts, the city's Bergamot Station was once an old trolley station dating back to 1875. At that time, it was a stop for the Red Line trolley, running from Los Angeles to the Santa Monica Pier. Since that time, it has been completely transformed into a beautiful artistic complex featuring 40 different art galleries, art events and featured exhibitions that draw an estimated 600,000 visitors each year, making it one of the L.A. area's premier cultural destinations.
The next stop on our California road trip is north to the historic city of Santa Barbara!
Lysa Allman-Baldwin writes for numerous online and print publications, including as the cultural travel writer for www.Examiner.com and as a senior travel writer for SoulOfAmerica.com, an Afrocentric travel website. Lysa can be reached at lallmanbaldwin@kc.rr.com.