Despite 'Bunny Rugs' passing, Coore & Third World march on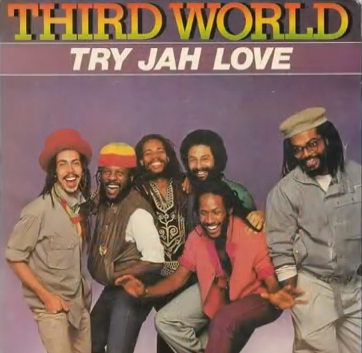 "I think (the internet) has done a lot for us you know," Coore continued. "When we started our website, we started with 5,000 followers. We're up to 300,000 now. We can use that kind of benchmark to know how many people we're reaching. But these kids, like these white college reggae artists like Slighty Stoopid and those kind of bands, they already know their niche market is in the college set. So when they see 300,000 they can take a chance and say we'll play University of South Florida, but it's different for a band our age.
Coore said that the despite all of that the internet has helped music lovers expand their knowledge of Third World. "A lot of guys will hit us up on Facebook and say 'I didn't know you guys did that song,'" he said. "But they were able to access it by download or YouTube and that's really cool."
Coore also touched on the mixing of music and how, back in Third World's early days, the band was criticized for mixing reggae with other elements like R and B and funk. But Coore said that the mix wasn't intentional. It was just something that came natural to the band members due to their influences.
"We had the influences of Stevie Wonder, James Brown, Bob Marley, Dionne Warrick and Gladys Knight," said Coore. "We had R&B and we had reggae. Those were the major genres in Jamaica, but you had the occasional pop record that was really cool to me. Air Supply has a huge amount of hits in Jamaica. Whenever they come down, they sell out.
"That where we're coming from," Coore continued. "We have the natural mixture. That's how we can come up with 'Now That We Found Love' and 'Try Jah Love' and all of that kind of stuff and mix the funk with the reggae."
With the mixing of musical genres so commonplace today, Coore says it's created a world where people from all walks of life are doing different things and putting their flavor into the mix.
"Like, white college kids in the 1970's would not have had a reggae band that sounded authentic," said Coore. "Now, in 2014, there are dozens of them all over the place. German reggae artists are taking a lot of the prominence in terms of selling out concerts and selling records more than reggae artists from Jamaica. Reggae artists are losing work in Europe because German reggae artists are huge. They are the ones that headline the festivals.
"That's been kind of eating into the financial base for playing music around the world," Coore said. "We have to accept that reggae music is a style now and anyone is free to play it."
Currently, the band's about to embark on a North American Tour with A.J. Brown replacing Clarke on vocals (starting July 3 at the International African Arts Festival in Brooklyn) and they're working on new music for an album that'll see production help from Damian Marley.
"We have some new ideas and we really like what he's doing with them so far," said Coore.
For more information on Third World go to thirdworldband.com or search for "THIRD WORLD" on Facebook.