Harlem-born Yankee's Chef talks Inspiration, Family, and Life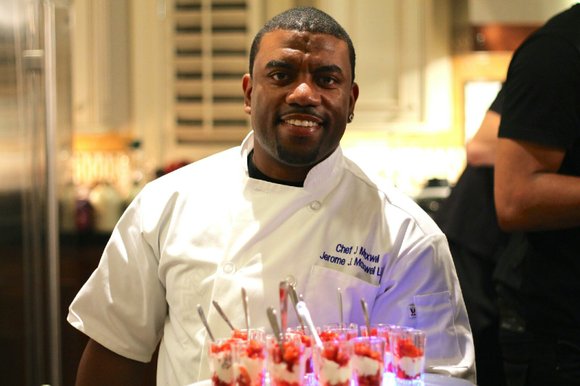 "In my free time I have done several speaking engagements in inner city schools to inspire students to pick up trades that they enjoy doing as possible career paths – like I did," he said.
Many of the speaking engagements are in his current hometown of Harlem where he lives with his wife and three boys. Maxwell expresses excitement at what he suggests has been the evolution of Harlem's restaurant culture.
"It is becoming a food mecca," he said. "People who wouldn't normally come to Harlem; are now venturing uptown to visit Harlem restaurants."
Maxwell himself frequents French restaurant Yatenga Bistro on 118th street during restaurant visits with his family, when he actually has a moment to spare. Working 7 a.m. to 7 p.m. six days a week, Maxwell treasures these moments.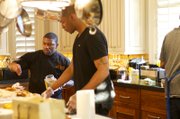 "The most challenging aspect for all Chefs are the longs hours -- and dividing time between family and work," he said. "It's difficult, [but] the days I have off I value and try to spend as much time with my family as possible."
Maxwell confesses that in spite of the long hours his current position is one that he will be eternally grateful for, especially when and if his 7-year-old twins, who currently enjoy helping out in the kitchen, decide to follow in his footsteps.
He leaves the following advice for his sons and any other children interested in entering the culinary field.
"Figure out what kind of Chef you want to be; what sector (restaurant, nutrition, personal, catering). Work hard and never ever give up!"
When he's not searching for inspiration for new recipes, bonding over the stove with his kids, visiting a new Harlem restaurant or preparing meals for one of the Sabathia's, Chef J Maxwell is dreaming about future accomplishments — opening his own Harlem establishment, one with a 'mom and pop' feel that will bring his customers the comfort and satisfaction that he has been trained to give ever since his days in his grandmother's' kitchen.