African Union to Campaign Against Child Marriages
6/5/2014, 2:46 p.m.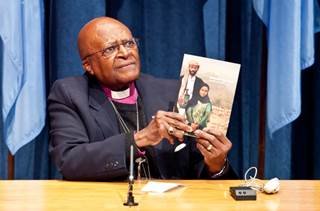 June 2 (GIN) - The West African nation of Niger has one of the highest rates of child marriage.
About a quarter of all girls are married by 15 and on the road to child-bearing. That rises to nearly 80% by the age of 18.
Prominent clerics in Niger staunchly defend the practice. Sheikh Abbas Yahaya at the Koranic school in Agadez, for example, told the BBC that marriage depends on the body of the girl and the man. "If the two are mature the marriage can be OK also, because in Islamic religion even at age nine years, if the girl is in the right condition she can be able to get married."
Now a campaign has been launched by the African Union to bring an end to child marriage on the continent. Olawale Maiyegun, director of the AU Social Affairs Commission, says AU member states should follow and implement legal frameworks that protect children.
"The Charter on the Rights of the Child, for example, has clear provisions on harmful practices against the child," he said. "It's clear in the provisions of the charter, that cultural or religious or whatever should not be an excuse and states must take measures to eliminate them. People use all sorts of excuses to perpetuate what they are doing but it's not an excuse as far as the commission is concerned."
"We cannot down play or neglect the harmful practice of child marriage as it has long term and devastating effects on these girls whose health is at risk and at worst leading to death due to child birth and other complications," said Dr Nkosazana Dlamini-Zuma, Chairperson of the African Union Commission.
"Child marriage concerns human rights, gender, health and culture and is a development issue which is complex, caused and maintained by a number of factors, such as poverty, gender based violence and gender discrimination, among others," she said in her statement read at the continental launch of the African Union Campaign to End Child Marriage in Africa, held May 29, at the African Union Commission Headquarters in Addis Ababa, Ethiopia.
Participants at the launch, including African Ministers in-charge of Social Development, UN agencies, civil society organizations, experts, and survivors of child marriage, were informed that if nothing was done in the next decade, 14.2 million girls under 18 years will be married every year, which translates into 39,000 girls married each day. If this trend continues, the number of girls under 15 giving birth is expected to rise from 2 million to 3 million by 2030, in Africa.
The costs of inaction, in terms of rights unrealized, foreshortened personal potential and lost development opportunities, far outweigh the costs of interventions.
Ms. Bineta Diop, Special Envoy for Women, Peace and Security emphasized that educating girls will help improve Africa's socio-economic development and that no child's education should be interrupted at any time because of marriage. She noted that the real cases of child marriage happen at the grassroots and all stakeholders must work to ensure that this campaign gets to the local communities.
A two year campaign has been organized in partnership with UNICEF, UNFPA, the Ford Foundation, Girls Not Brides, among others.