The Apollo celebrates its 80th anniversary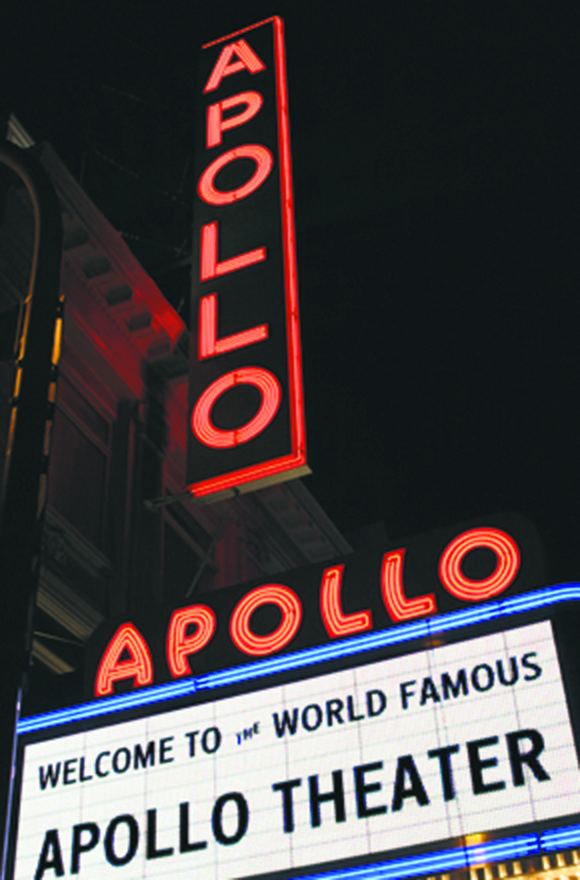 Greetings! Services for national treasure Dr. Maya Angelou, the multitalented poet, civil rights activist, educator and humanitarian who died last Wednesday at 86 years old, will be held on the campus of Wake Forest University, which will livestream the funeral on its website on Saturday, June 7 at 10 a.m. Angelou served there as Reynolds Professor of American Studies since 1982.
Wake Forest is also encouraging donations to be made to the Maya Angelou Center for Health Equity at Wake Forest Baptist Medical Center. Oprah Winfrey will speak and several heads of state and other dignitaries are expected to attend the private service.
Theater
"Holler If Ya Hear Me," directed by Kenny Leon ("Fences," "A Raisin in the Sun"), is a musical inspired by the late rapper Tupac Shakur's music and lyrics. It officially opens June 19 at the Palace Theatre, one of Broadway's largest venues. The cast will be led by performance artist, poet and musician Saul Williams. Performance previews begin May 29.
"After Midnight" celebrates Harlem's golden age and the timeless songs of Duke Ellington, Cab Calloway and Harold Arlen, all woven around the prose of Langston Hughes. Fantasia is back by popular demand! The music is by select Jazz at Lincoln Center All-Stars. Brooks Atkinson Theatre, 256 W. Fourth St. For information, call 212-719-4099 or visit brooksatkinsontheatre.com.
The historic 2014 revival of "A Raisin in the Sun," Lorraine Hansberry's heart-wrenching family drama, stars Academy and Tony Award winner Denzel Washington and LaTanya Richardson. It is directed by Kenny Leon ("Fences"). It is currently in a limited run through June 15 at the Ethel Barrymore Theatre, 243 W. 47th St., where it originally opened in 1959. To order tickets, call 800-901-4092 or visit Telecharge.com.
"Alive!" is a celebration of a generation in song, featuring a company of performers ages 55 and over. It was conceived and written by the first lady of WBLS, legendary producers Vy Higgensen and Ken Wydro. It's now playing in repertory at the Dempsey Theater in Harlem, 227 W. 127th St. For more information, call 212-280-1067 or visit mamafoundation.org.
"Motown: The Musical," with book by Berry Gordy Jr. and featuring 2013 Tony nominee Charl Brown, Brandon Dixon and Felicia Roswell, is now playing at the Lunt-Fontanne Theatre, 205 W. 46th St., between Eighth Avenue and Broadway. For tickets, visit ticketmaster.com or motownthemusical.com.
"Lady Day," at Emerson's Bar and Grill, a tribute to jazz legend Billie Holiday, features multi-Tony Award winner Audra McDonald performing Holiday's classic moods and melodies. The show takes place, Circle in the Square Theater, 1633 Broadway. Call 212-239-6200 for more details or visit ladydayonbroadway.com.
"Satchmo at the Waldorf" is the new play about Louis Armstrong, the man who invented jazz. It's appropriate for audience members ages 14 and older due to strong language. It's now playing at the Westside Theatre Upstairs, 407 W. 43rd St., between Ninth and 10th avenues. For more information, call 212-239-6200 or visit www.satchmonyc.com.
Music
The world-famous Apollo Theater announces that their 2014 annual spring gala will be held in honor of the storied theater's 80th anniversary on Tuesday, June 10 at 7 p.m. The evening will include special award presentations and tribute performances by the music industry's biggest artists, including Gladys Knight, Smokey Robinson, Natalie Cole, the Isley Brothers and more. It will be hosted by Emmy Award-winning and Grammy-nominated entertainer Wayne Brady. For tickets and information, call 212-531-5305, visit the Apollo Theater box office (253 W. 125th St.) or visit www.apollotheater.org.