Child killer alert: man who stabbed three youth on the loose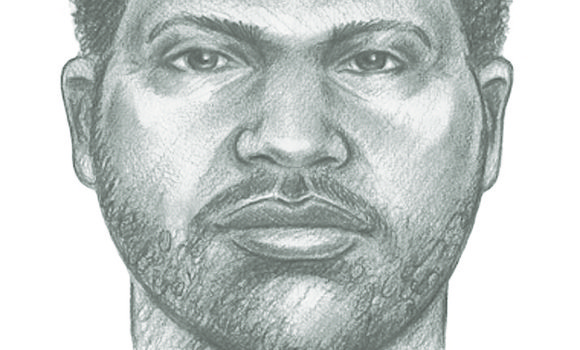 "If the killer of Prince Joshua Avitto knows what I know, he will turn himself in," lifelong Boulevard Houses resident Al G. told the Amsterdam News, surrounded by police and community members searching for a child killer.
The emotional temperature in East New York is close to the boiling point as residents try to make sense of the situation and bring justice to yet another case of a senseless murder of a child. A.T. Mitchell, founder of Brooklyn-based community group Man Up! said, "It is time to call for a city of emergency!"
As of press time, the East New York community and the NYPD were frantically trying to find the suspect believed to have stabbed to death 6-year-old Prince and 18-year-old Tanaya Grant-Copeland and seriously injured 7-year-old Mikayla Capers. All this occurred this past weekend.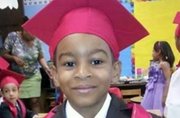 Grant-Copeland was found stabbed almost 30 times on Stanley Avenue near Linwood Street in East New York on Friday by a cab driver. She was just blocks away from the area where the killer cornered best friends Prince and Mikayla in an elevator as they went to get icies on Saturday night. It has been reported that the suspect got into the elevator, told the children to be quiet and began stabbing them. Bravely, Mikayla tried to defend the both of them.
The killer got out and ran off through the housing project, leaving the knife, which was recovered by the police. Meanwhile, as her best friend lay dying, Mikayla was able to drag herself out of the elevator on the first floor. But with up to 16 stab wounds and a collapsed lung, she is in critical condition at an area hospital in Manhattan.
Cops are analyzing DNA found on the knife.
"I want to see this guy," said Al G. "Those children called me Uncle G. Boulevard is a family. There is a code in whatever you do. No children. No women. No elderly. No disabled. I can't eat, I can't sleep. Yeah, I want to see this guy. They'll get him."
As he continues his routine of walking to his son's school with his son's superhero backpack on, Prince's father, Nicholas Avitto, struggles to come to terms with Prince's senseless death. He told the Amsterdam News, "We enjoyed walking to school together. That was my job. So I do it now. I know he is not here physically, but I walk and I talk to him like he is still here. It's what I want to do—for me."
Walking solemnly down Stanley Avenue, Avitto nodded at and hugged numerous passersby—friends and strangers just wanting to express their condolences.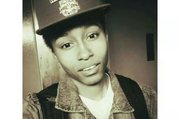 "I'm hurting," the devastated father told the AmNews, as he fought back tears. "He took away my buddy. And the thing is, I know that guy. When I saw the picture of him, I said, 'He used to sleep in the hallway in my building.' I gave him a quarter or a dollar or a cigarette. But I haven't seen him in months. People would give him plates of food. I told the police to go to the homeless shelters. He was the last person I would think would do this—but he took my son."