Child killer alert: man who stabbed three youth on the loose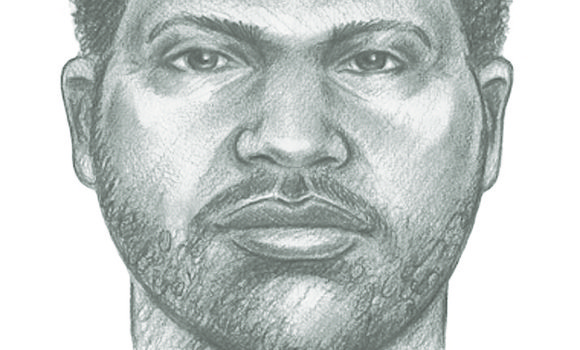 Police are focusing on homeless shelters; reportedly, there are 10 within a two-mile radius in that East New York area. The NYPD are also looking into men who have been recently released from prison.
Police say the suspect is a heavyset, 6-foot-tall Black man, 25-35 years old. He was last seen running from the scene wearing a grey shirt.
On Wednesday morning, just before a press conference outside the Boulevard Houses (on Stanley Avenue at Schenck Avenue), Brooklyn Borough President Eric L. Adams told the Amsterdam News, "I called people on the ground and asked them what they needed. They said they need posters and flyers. I got them that. Then they said the family was in need of money for the funeral and stuff, so I called Western Beef, and they donated $10,000. Then they asked me what else did they need, and I said, 'Well, we need to increase the reward money [$1,700],' so they donated $50,000."
Joined by Avitto's parents, as well as the parents of Grant-Copeland, at the press conference, Adams thanked Western Beef on behalf of all Brooklynites and urged parents to be extra cautious with their children. He was accompanied by Mitchell, Benjamin Petrofsky, corporate counsel for Western Beef, and NYPD Assistant Chief Gerald Nelson, commanding officer of Patrol Borough Brooklyn North.
Any evening now, you can see mothers and parents holding their children with a tighter-than-tight grip as they walk through the neighboring streets. You can see them paying their respects to the tremendous memorial site, adorned with flickering candles, mounds of flowers, teddy bears and signs of love, Prince's baseball cap and even a video game controller. One 9-year-old boy left a yellow candle and cookies. "I just wanted him to have them if he was hungry," he told the AmNews.
Mitchell told the paper, "We are at breaking point. This was a beautiful, handsome young man, and his murder makes no sense. This violence in our community has to stop."
Upon hearing the heartbreaking news, Mitchell and his team of peacekeepers took to the streets, as they have for many years, to not only search for the man suspected in the two child killings and attempted murder of another, but also to warn residents that a child killer was in their midsts.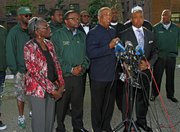 As fear runs through the neighborhood, the concern is that he will kill again. Mitchell said to locals, "Don't protect this man. Don't hide him. He is a child killer."
Meanwhile, Mitchell and his Man Up! violence interrupters are taking children to school, walking them home, "making sure they are safe," said Mitchell. "It is going to take this community working with the police, but the community has got to be the first responders and nip any of these problems in the bud before they start. We live here. We know what this is."
Brooklyn District Attorney Ken Thompson told the AmNews, "We will do all that we can to catch this killer."
As folks have criticized the fact that there are no cameras in the housing development, former City Council Member Charles Barron demanded to know why the New York City Housing Authority (NYCHA) is sitting on $27 million that has been set aside to put cameras in their buildings. "I allocated $500,000 for the [Louis H.] Pink Houses in 2009; the cameras weren't put in until last year. Why is the city stalling on this?"