Espaillat and Rangel Continue to Trade Endorsements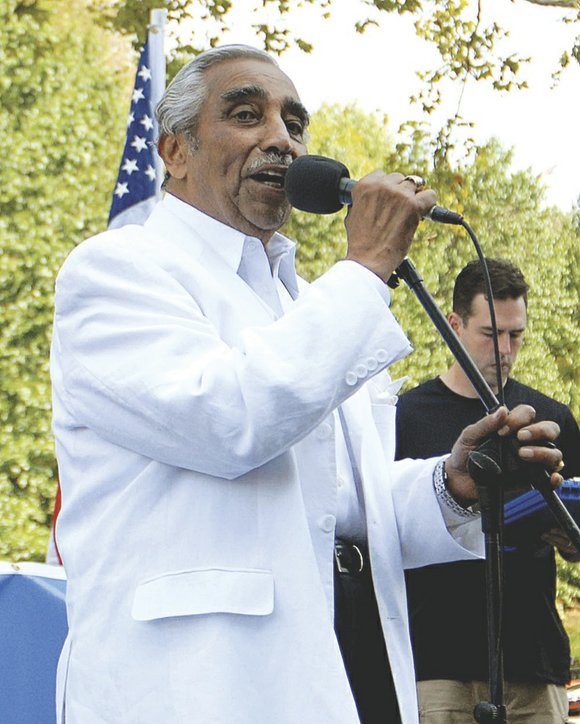 As the Democratic primary fast approaches, the assumed top two candidates for New York's 13th congressional seat are gathering as many endorsements—and insults—as they can.
Last week, Rep. Yvette Clarke endorsed the incumbent, Rep. Charlie Rangel, for another term in office. "We need a senior Congress member from that district who knows how to get things done in Washington, not someone who attacks two of the best Democratic presidents in our nation's history on affordable housing," she said in a statement.
Clarke was referencing recent comments by congressional candidate New York state Sen. Espaillat, who called the Department of Housing and Urban Development (HUD) an "absentee landlord" and said that President Barack Obama's administration failed to invest in affordable housing in New York.   
"I was shocked to hear that Sen. Espaillat would characterize President Obama's HUD administration as being an absentee landlord, but I was appalled when, instead of apologizing for the attack on one Democratic president when it came to affordable housing, he extended the attack to include President [Bill] Clinton," said Clarke. "I believe that both of these presidents have done an outstanding job when it comes to affordable housing. In fact, while Sen. Espaillat was attacking the president for abandoning New York City, HUD announced that they were putting $1 billion into New York City.
"We need a partner in Washington who will support the president's housing agenda," said Clarke. "Sen. Espaillat should be praising the affordable housing records of Presidents Clinton and Obama, not attacking them."
While Rangel's allies were chastising Espaillat for criticizing HUD and Obama, the state senator received the endorsement of the Working Families Party.
"I am humbled to have the support of the Working Families Party," Espaillat said in a statement. "Working families are the backbone of our city. In Congress, I will fight for affordable housing, smart economic development and immigration reform to ensure our residents really can live, work and raise a family here. I am thrilled to have their support, and together I know we can bring change and opportunity for all to the district."
On Friday, Channel 7's "Eyewitness News" will host the Democratic primary debate for New York's 13th Congressional District with Rangel, Espaillat and Michael Walrond, the senior pastor of First Corinthian Baptist Church in Harlem. Moderated by Diana Williams, the debate will be live streamed on 7online.com at 1 p.m. on Friday and will be broadcast on Channel 7 on Sunday at 11 a.m.