NYPD makes mass gang arrest in Harlem`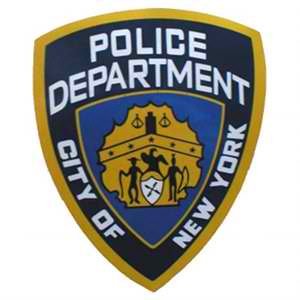 Manhattan District Attorney Cyrus R. Vance Jr. and New York City Police Department Commissioner William J. Bratton announced today the indictments of 103 members of three rival street gangs that had been terrorizing West Harlem for years.
The rival gangs, named "3STACCS," "Make It Happen Boys" and "Money Avenue," engaged in what authorities called a "bitter and bloody turf war" that resulted in 19 non-fatal shootings, close to 50 shooting incidents where no one was hit and two homicides. One of the homicides included the highly publicized death of Tayshana "Chicken" Murphy, an 18-year-old high school basketball star who was shot in the Grant Houses in 2011.
According to police reports, the gangs were involved in attempts to kill one another; buying and possessing illegal firearms and ammunition; and physically assaulting rival gang members with the intent to cause serious physical injury via a series of shootings, stabbings, slashings and robberies.
"The deadly and dangerous feud between the Manhattanville and Grant Houses dates back decades," said Vance in a statement. "In the last four years, it has escalated into a bloody turf war marked by violence for the sake of violence. To build a case this extensive, prosecutors and investigators analyzed more than 40,000 calls from correctional facilities, screened hundreds of hours of surveillance video and reviewed more than a million social media pages. Since 2010, my office and our partners in the NYPD have worked together to systematically dismantle 16 gangs throughout the borough, one by one, by mapping the violence and using intelligence-driven strategies to guide our prosecutions."
Vance said that in the coming months, he'll actively engage with community leaders and local stakeholders to upkeep the "gains in public safety" made by the mass arrests.
There are also two separate indictments charging 145 counts, including conspiracy in the first degree, a class A-I felony; conspiracy in the second degree; attempted murder in the second degree; gang assault and attempted gang assault in the first degree; assault in the first and second degree; and criminal possession of a weapon in the second degree.
According to the DA's office, the first- and second-degree conspiracy charges are based on conspiracies to commit murder in the second degree. All 103 defendants are also charged with conspiracy to commit gang assault in the first degree.
Those indictments follow a more than four-year investigation led by the Manhattan district attorney's office's Violent Criminal Enterprises Unit and the NYPD's Gang Division. 
Said Bratton in a statement, "With the arrests and indictments of these individuals, the New York City Police Department, along with our partners from the Manhattan district attorney's office, have permeated three major gangs that overwhelmed the streets of West Harlem, predominantly within the Grant and Manhattanville housing developments.
"The many law-abiding members of the communities afflicted by this violence are now walking on safer streets."