We're sticking with Rep Charlie Rangel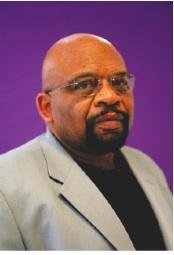 An effective labor union supports its organizing efforts with robust political and legislative action. We in 1199SEIU recognize that we cannot adequately defend the interests of our members and those they serve without fighting for social justice for all.

That is why we are standing with Rep. Charles Rangel, who, during more than four decades in Congress, has never failed to stand by us.
Rangel is seeking another term representing the 13th Congressional District, which includes much of upper Manhattan and part of the Bronx. The district is home to thousands of our 1199 members and many of the institutions where they work.
The decision by the union's executive council, our highest decision-making body, came after extensive discussion and debate about the merits of all the candidates in the June 25 primary, including state Sen. Adriano D. Espaillat, a capable elected official and a good friend of our union.
Our conclusion was that it's in the best interest of working New Yorkers and our nation to give Rangel another term to help lead the fight against the obstructionist majority in the lower house of Congress.
Rangel's credentials are unmatched. A founding member of the Congressional Black Caucus, he was the first African-American to head the powerful Ways and Means Committee. Only two Congress members, Reps. John Dingell and John Conyers, both of Michigan, have served longer than Rangel.
Purple is the official color of the SEIU unions. That is why we say that Rangel, a decorated Korean War veteran, has a Purple Heart in more ways than one. In the fights for health care, jobs, housing, education, criminal justice reform and social justice, Rangel has stood with us, marched with us and has even been arrested with us.
Space doesn't permit a full listing of all his accomplishments. He has passed more legislation than any current member of the House.
A sponsor of the Affordable Care Act, Rangel recently led the initiative to direct an additional $400 million in Medicare payments to New York's teaching hospitals, nursing homes and other health care providers. His work was central to winning $8 billion in funding for New York City hospitals through the recent Medicaid waiver.
He secured tens of millions for the construction and expansion of New York hospitals, such as St. Luke's Roosevelt, New York Presbyterian, Mt. Sinai and Harlem Hospital. He helped save the Boriken Neighborhood Health Center in East Harlem from closure by intervening with the Internal Revenue Service to resolve a tax claim.
Rangel fought for the dramatic expansion of the earned income tax credit, a refundable tax credit for low-income workers and one of the most effective anti-poverty measures in the nation. Some 2,200 of our members, mostly single mothers, claim this credit each year. Their combined refunds in 2014 totaled $5.8 million.
Rangel's efforts have won funding for East Harlem's housing efforts, such as Taino Towers and Operation Fightback. His victories in education include funding for Boricua College, El Museo del Barrio and the Dominican Women's Development Center.