We're sticking with Rep Charlie Rangel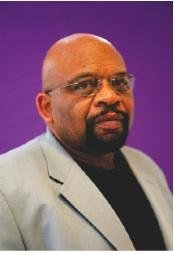 We believe Rangel possesses the knowledge, courage and stamina to complete his important work. Last year, he was arrested, along with 1199ers, during a civil disobedience action for immigration reform. This year, he was arrested with SEIU 32BJ members fighting for a living wage for airport workers.
It was my honor to join Rangel on May 29 at a Riverside Church memorial service and celebration for the late, great Basil Paterson, one of our union's staunchest friends and a mentor and father to me. Brother Basil led our union through our greatest contract victories and was the architect of many of our most successful legislative campaigns.
He and Rangel, along with former Mayor David Dinkins and the late Percy Sutton, were known as the "Gang of Four." From their base in Harlem, for more than a half century, the four had a hand in much of the progressive developments in our city.
Rangel's work is not done. We agree with Rep. Gregory Meeks, chair of the Congressional Black Caucus, who said recently, "When Charlie Rangel is in Washington, Washington, D.C., is a better place. We can't afford to lose him."
That is why between now and the June 24 primary, 1199ers will be on the ground working hard to send our congressman back for another term.