At Book Festival in Harlem, Authors Discuss Lack of Diversity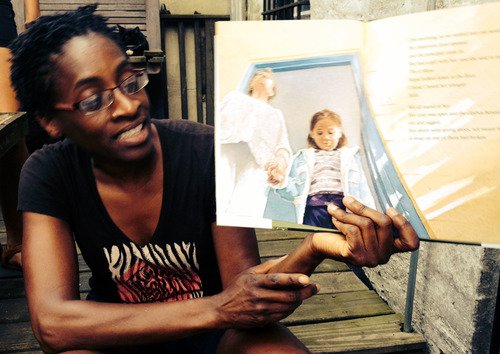 While thousands of new children's books are published each year, only a handful incorporate characters of color. This gross under-representation has been the subject of wide debate over the last few months. A recent study found that of 3,200 children's books published last year, only 93 featured black characters—and the numbers weren't great for Asians, American Indians, and Latinos either. An article in Entertainment Weekly, called children's bookshelves "whitewashed." In the spring, author/illustrator Christopher Myers weighed in in a New York Times essay called "The Apartheid of Children's Literature."
And several popular children's authors sounded off earlier this month at the Children's Book Festival, held in the courtyard of Harlem's Studio Museum about efforts they are making to reshape the incongruity in the marketplace. The four participating children's authors and illustrators: Kwame Alexander, Jacqueline Woodson, Bryan Collier, and Zetta Elliot.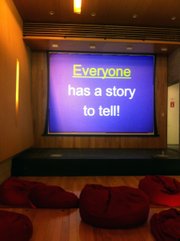 During a reading of her book "Pecan Pie Baby," Woodson, who has long been outspoken about the importance of diversity in children's literature, placed special emphasis on the accompanying illustrations, going so far as to quiz her young audience on the physical appearance of her story's characters. Woodson also took time out to ask the children what an average family looks like; receiving varied responses such as two moms, two dads, and even grandparents that serve as parents to their grandkids.
Elliot, also a diversity advocate and author of "Bird," "A Wish After Midnight" and "The Deep," among others, reiterated several times throughout her lecture that when it comes to books, "Everyone has a story to tell."
As the event came to a close, it became clear that until the book publishing industry agrees to let the black community's story be told, by producing titles with ethnically diverse characters in greater numbers, children can identify with books authored and illustrated by Woodson and Elliot, Collier and Alexander who provide a familiar voice to black youth through characterization and captivating stories.